Headteacher's Weekly Message
Dear Parents, Carers and Students
This week is Refugee Week, the theme of which is "We cannot walk alone", taken from Martin Luther King's historic 'I have a dream' speech. He turns his attention to the White people who, realising their destiny and that of their Black fellow citizens was intertwined, joined the movement for equal rights.
"They have come to realise that their freedom is inextricably bound to our freedom," he said. "We cannot walk alone."
MLK's words resonate down the centuries and are of the utmost relevance today. COVID has made us more aware of some the inequalities that exist in our society but it has also shown us how much we depend on one another. When we connect with others, when we walk side by side, we can make a difference and create a kinder, fairer and more connected world.
There is more information on Refugee Week here.
At WSFG, we had the pleasure of hosting a workshop for year 7 students with the local organisation Stories and Supper, which works with refugees/asylum seekers and local residents to bring people together over stories and food and challenge some of the negative narratives about migration. Ms Cato has written more about the wonderful writing students produced as a result of this collaboration below.
Next week, some of our year 8 students will be taking part in a workshop based on the book "Sea Prayer" by Khaled Hosseini. We look forward to hearing more about this next week.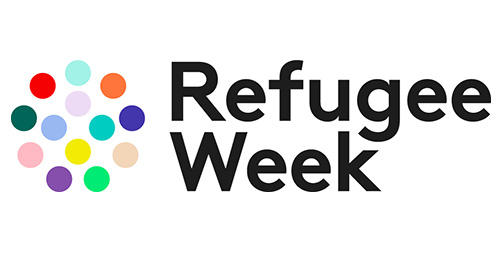 Violence against Women and Girls
Over the past years at WSFG, we have addressed issues with students which are often difficult to discuss, but that we feel are essential to raise under an empowerment agenda for our young people. We took part in a whole school Violence Against Women Project that confronted major issues such as healthy relationships and harmful behaviours. The evaluation for students was positively powerful and as students felt this was essential learning, we will be engaging with the project again next year.
At WSFG, student voice is very important in driving the school decisions forward and as such we look to involve and consult students in high profile topics of concern and interest.
This week, groups of students have been involved in a consultation process to inform our planning for the new RSHE curriculum, ready for its introduction in September 2021. Ms Kennedy also wrote to you last week about how we would like you as parents/ carers to be involved in parent focus groups.
In the next few weeks, we will be asking students to look at Student Wellbeing as part of the School Improvement Plan for 2021 and beyond. This will involve all aspects of wellbeing, but will include student safety and what this looks like for them. I am grateful to some of our year 10 students who have pre-empted some of these discussions and have talked to us about their views in a very articulate and reflective way.
The school's most recent OFSTED report noted how safe our students feel at school and we strive to ensure that this student feeling continues and is built upon. The school is currently completing an extensive audit of safeguarding, part of which will ask the students about their view of safeguarding at WSFG and what they suggest we can do to make them feel even safer and more secure when at school.
We do not shy away from difficult issues and want our young people to have a safe forum to learn about and discuss topics which are important to them.
Delta Variant:
We are continuing to monitor the COVID rates of infection and will inform you if we receive any updated advice from Public Health. In the meantime, it is worth reading the information below about the Delta Variant.
Please also make sure that your child continues to take the twice weekly lateral flow tests for the safety of everyone in our school community. I appreciate your co-operation in ensuring this happens.
The Delta variant is similar to coughs and colds.
Helen Marriott
Headteacher
---
Online Resources
---
Additional E-Learning Resources