Notable Alumnae
Jacqui Harper - she has been a Presenter on the BBC, GMTV and Sky News - in 1999, Jacqui received an MBE for her services to the Ethnic Community and to Mentoring.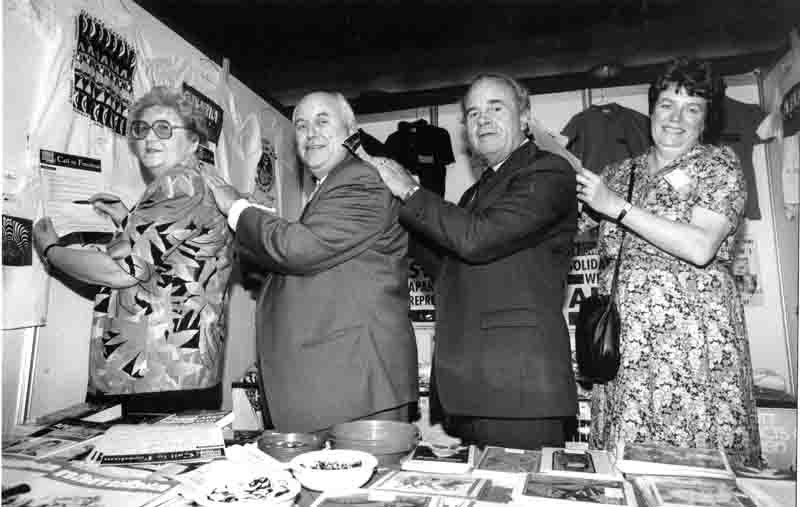 ​Left to right: TUC President and NALGO Officer Ada Maddocks, TUC General Secretary Norman Willis, Ron Todd, General Secretary of the Transport Workers Union and Barbara Switzer, Deputy General Secretary of the Supervisory Workers Union MSF sign the declaration at the1990 Trades Union Congress.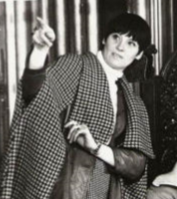 Shirley Ann Russell (Kingdon) - b. 11.3.1935 d. 4.3.2002. Costume Designer for film and theatre
Shirley left our school in 1951 and went on to study Art at Walthamstow School of Art. She later studied Fashion Design at the Royal College of Art. In 1953, she designed costumes for "The Tempest" by Shakespeare, for a production in our Greek Theatre. She met her future husband, Ken Russell, when he was studying photography at Walthamstow College, and they married in 1956.
She worked with him on his films, including "Women in Love", "Tommy" and later for film directors John Schlesinger and Warren Beatty. In total, she worked on 37 films, her last film being "Shackleton" in 2001.
She won a BAFTA, for Best Costume Design in 1979 for "Yanks" and received nominations for Best Costume Design for "Agatha", "Reds" and "Hope and Glory".
She could date any portrait from its clothing and worked with museums and art dealers to date vintage clothing. She ran a firm of costumiers which was later sold to the costumier Angels.
If you'd like to share any photos or memorabilia with us,
please contact Ms Kelly or Ms Winter at the school on
020 8509 9446, or e-mail them at the school​​​​​​