Year 7
All Year 7 students are introduced to our G.R.E.E.N. vision soon after joining WSFG through lessons, projects and assemblies.
GREEN lessons for Year 7 once a fortnight.
The GREEN project - an annual project themed around Identity and involving the whole of Year 7, which culminates in our GREEN Day charity fundraiser and art exhibition, which is open to students, staff and parents/carers.
Year 7 Green Reps

Year 7 Green Reps have been responsible for creating activities that allow their form class to develop their GREEN skills.
7G have been busy in the last few weeks creating posters for the next set of year 7s, detailing what they love about WSFG.
Thank you and well done to Megs and Mallak, 7G's Green Reps, who created and delivered the activity to their form class!
Congratulations to Elli, Sara, Hibba, Anna, Samia who won the form poster competition!
Ms Simpson
Student Progress Leader for Year 7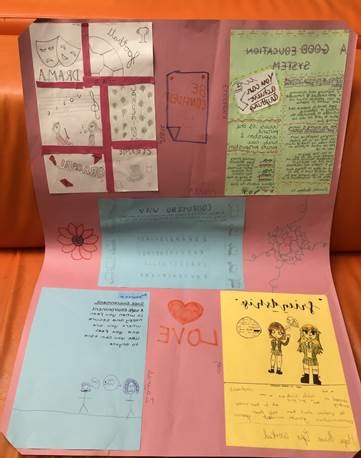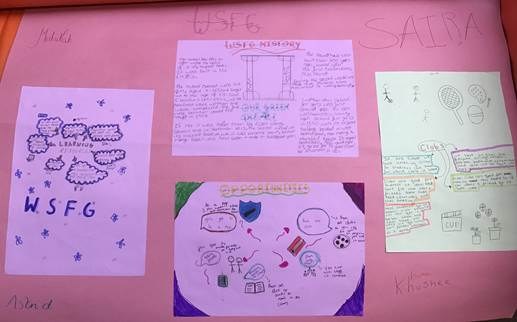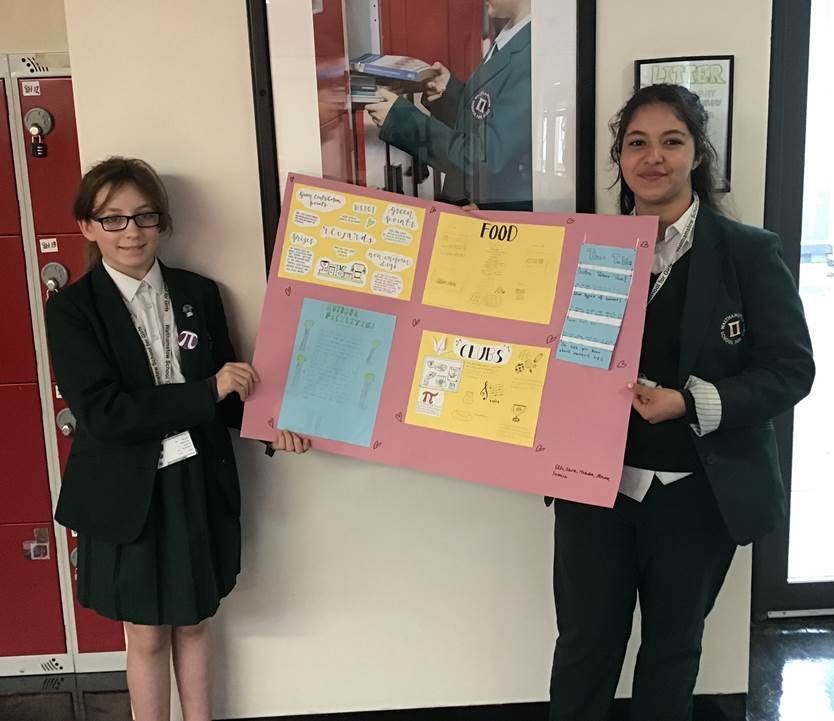 Megs and Mallak holding the winning poster.