Year 6 Transition 2020
Welcome Message

An Introduction from our Faculties
English
The English faculty is excited to meet you all in your English lessons next year!
You've already developed some great reading and writing skills, and we are looking forward to helping you continue to develop these skills.
In Year 7 English, you will learn about the following topics:
A Christmas Carol by Charles Dickens
Media and Non-Fiction
Poetry
Shakespeare
Creative Writing Skills
Critical Thinking Skills
Looking forward to welcoming you in Year 7!
Science
Hello Year 6
We know that you will have already done some Science before in primary school and are excited by the lessons you will be introduced to in Year 7.
You will be taught Science in your form groups. Here you will be taught the three areas of Science: Biology, Chemistry and Physics.
Our lessons take place in Science labs as opposed to a normal classroom, which allows us to carry out lots of exciting experiments, thus linking what we learn to something practical, which is often enjoyed by students.
We look forward to seeing you in Year 7 for lots of exciting experiments, as well as discussing the here and now and finding out why Coroniavurus is not great for us.
The Science Faculty
Modern Foreign Languages (MFL)
Bonjour Year 6! ¡Hola Year 6!
We are really looking forward to meeting you next year. You may have studied languages at primary schools but we're sure you'll enjoy learning French and Spanish.
Languages are split by year halves:
If you're in tutor groups 7W, 7S or 7F, you'll be learning French.
Students in 7G, 7C and 7H will be learning Spanish.
In both French and Spanish you'll be studying the following topics:
Greetings, numbers and dates,
Colours and pets,
Family and description,
Subjects and school,
Hobbies,
Where you live and where you're from.
Until then,
Au revoir! ¡ Adiós!
ICT Faculty
Hello Year 6,
In year 7, you will have a Computing lesson once a week. In these lessons, you will be introduced to all the fantastic ICT facilities we have at the school and you will also be given your very own Office365 account details, to access the school network. We will be showing you how to use all aspects of Office365 and soon you will become confident at using all the applications. In the Computing lessons, you will be learning the following units of work in year 7:
Introduction to Office365
Unit 1- Think like a computer scientist
Unit 2 - Introduction to Computer Programming
Unit 3 - From Then Until Now - What is a Computer?
Unit 4- Are you safe online?
The ICT Faculty team look forward to seeing you all in your first computing lesson.
Have a great summer!
Our GREEN Vision
Find out all about our GREEN Vision, which is at the core of everything we do at WSFG.
Our Inclusive School

Diversity
Welcome to our inclusive and diverse school!
We are looking forward to meeting you all next academic year!
As a school we inspire a love of learning and a genuine respect for all members of our multi-cultural, multi-faith community. We ensure that everyone is treated fairly and with respect. All cultures and languages are valued equally regardless of numbers.
We will encourage you to have a voice in our school and to engage in the many activities we provide in and out of school (writing an article for our Diversity magazine, going on a Diversity Drama trip, participating in our International Women's Day celebrations etc).
Please check out our Diversity and Equal Opportunities page on our website for more details and our latest news.
Ms Desbenoit
Diversity Coordinator
Challenge
At Walthamstow School for Girls we have a commitment to ensuring that all students, including those already working at an advanced level, receive educational opportunities that allow them to be appropriately stretched, engaged and challenged. In keeping with the GROWTH Mindset we foster a belief in our students that anything is possible with enthusiasm and hard work.
Examples of some of the recent opportunities that have been organised for Year 7 include:
Students are also actively encouraged to come up with their own ideas for new opportunities. We do our best to facilitate these where possible.
Ms Robinson
Challenge Co-ordinator
Extra-Curricular Activities at WSFG

Literacy at WSFG

More Information
Getting Around the School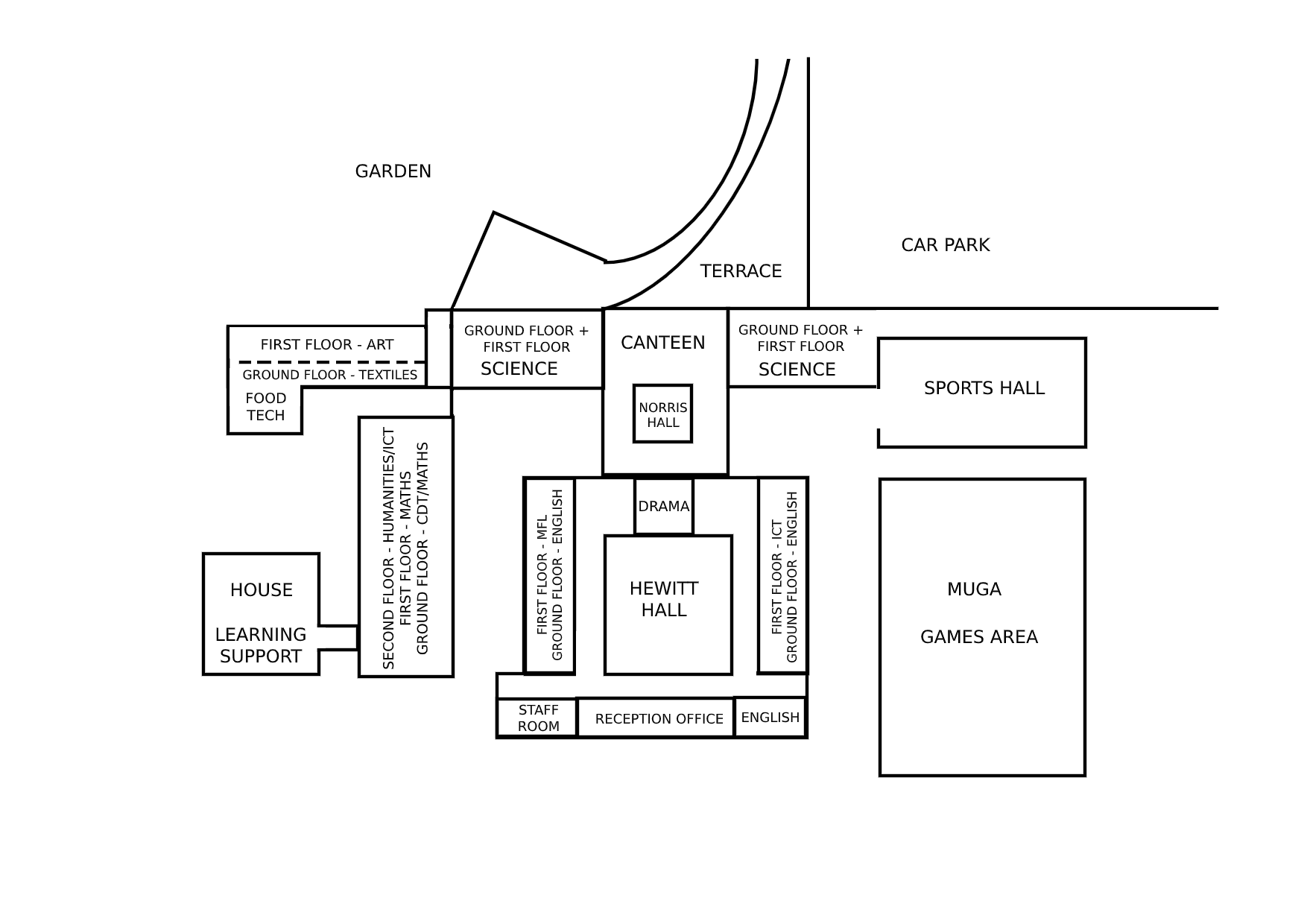 Take a Tour
As you may not be able to visit in advance this year, you might like to take an informal tour around some areas of the school and grounds with our Assistant Headteacher Mr Shackson.