Year 10 NHS Virtual Insight Session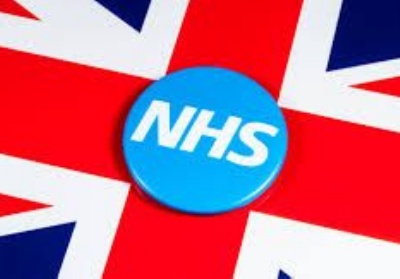 Students learn about working in the NHS
Before half -term, one of our Year 10 Science classes was involved in a pilot project with the NHS and the Waltham Forest Careers Enterprise Team. The session was delivered virtually by staff at Guy's and St Thomas' NHS Trust and the Borough Enterprise Co-ordinator. Students were given the opportunity to gain an understanding of the various roles within the NHS. They had a virtual tour of the hospital and the different departments. Students were also given information on apprenticeships within the NHS and how they could engage these in future.
Our students really enjoyed the session and we hope to have the opportunity to be involved in more virtual insight days with different employers and industry sectors. Maria 10F attended the session and has written an article detailing her experience.
Thank you to Mr Betts and Mr Kerr for making this exciting pilot activity a success.
Ms Warren
Associate Assistant Headteacher
We were introduced to three lovely women who helped set up the session and worked for the NHS. We were on a live call with them and we started with a mini quiz with questions about the NHS as an icebreaker. Some of the questions were quite difficult but the majority of the class were able to work together and get a lot of the questions right. Afterwards, we watched a series of videos to do with the types of roles in the NHS and the layout of the hospital. I learnt how important each role is in the NHS and how each role links with one another. In addition, we looked at the salaries of different jobs in the NHS and I was impressed. The whole class was in shock at the amount of money people earned which made everyone laugh. I now know the difference between non-clinical and clinical roles within the NHS.
A little later we went on to talk about apprenticeships in the NHS. I learnt so much about apprenticeships and I think the information I learnt could be very valuable to my future. I found out that you get paid while doing an apprenticeship and you are learning while getting experience (which is something that sounds very interesting). We were told about the different types of apprenticeships available, for example business, IT and HR apprenticeships. The class got to ask a series of questions and the women were more than glad to answer them. Furthermore, we also learnt about the different ethnicities within the NHS and I was surprised to find both of my ethnicities in the top three! This whole experience has made me value the NHS more than I already did and has made me consider a career in the NHS. I really enjoyed the session and I got to ask the questions that I had wished to, and I would love to do it again!
Maria 10F