​​​​​​​Best Possible Outcome for Ofsted Inspection at Walthamstow School for Girls
Latest information on our recent Ofsted Inspection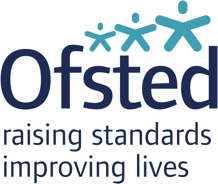 The School received the best outcome possible under the current framework.
The School was inspected on 27th February 2018 under the latest Ofsted inspection framework. In accordance with the latest framework, this was a short inspection, the first carried out since the school was judged to be good in January 2014.
The inspection letter can be viewed here.
A letter from our Headteacher Meryl Davies and an extract from the School Inspection Handbook which explains all the possible outcomes available to the school at this inspection can be viewed here.
Some of the very positive comments made by the inspectors are:
"Leadership team and governing body have worked relentlessly to continue to drive improvements in the standard of education provided in the school. You have worked as a team to consolidate and enhance the school's strengths"

"The school's strengths in teaching and learning and its excellent leadership capacity have been recognised in Walthamstow School for Girls' recent designation as a Teaching School."

"You have established a culture of high aspirations for all, underpinned by effective systems and structures. You are unwavering in your commitments to pupils' academic, emotional and creative development. Pupils make very strong progress and attain results well above national averages in GCSE examinations."

"The school is calm and well ordered. The behaviour and conduct of pupils is very good. Pupils interact with each other and staff in a relaxed and convivial manner."

"Staff and governors place the safety, personal development and well-being of pupils at the centre of plans for the school's continued improvement."

"Pupils spoken to by inspectors are very proud of the school and its diversity, which is enhanced by the many extra-curricular activities on offer… The exceptional academic outcomes reflect the breadth of the curriculum and high take up of extra-curricular opportunities."