The Cambridge Choral Experience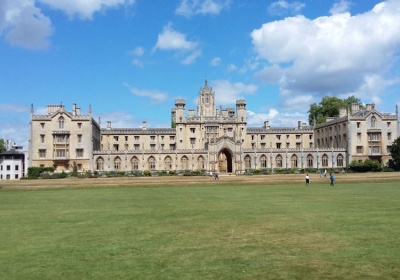 Students spend the day singing at Cambridge University.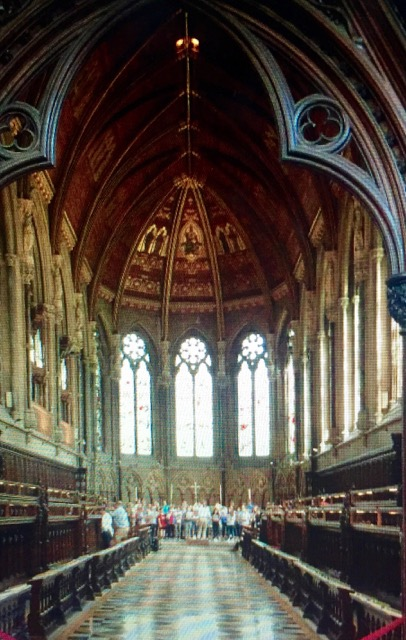 Five students recently had the fantastic opportunity to spend the day at the University of Cambridge. In order to participate, they needed to be members of a choir and be prepared to travel to Cambridge on a Saturday. Other than that, there was no cost. Here is some feedback from the participants.
The Old Divinity School was easy enough to find, and the atmosphere was astonishing. The building, from the outside was really old but fancy and renovated inside. I really liked it. We were given sheets of music and learnt many new singing techniques as well as meeting great new people. I made a few new friends and the scholars were also very friendly, but just as formal too. The tours were fascinating as I understood the immense grandness and beauty of the buildings while our guide told us about the history of the colleges. After the tours, we had a very and interesting and informative talk and Q&A time. I found out a lot more about how to apply and scholarships to do with music. I was always really interested and passionate in Oxbridge and I believe it was a great opportunity and would love to do it again.
Tulin 8S

I really enjoyed the Cambridge Choral Experience. Students came from schools from all over the country to take part, even from Northern Ireland. Some Cambridge students also sang with us and the conductor was really fun and entertaining. We learnt three pieces of music and performed for parents at the end of the day in St John's College chapel. The acoustics were amazing and it was really great to be inside the music as the whole group performed together.

In the afternoon we also had a tour of some of the colleges. Gonville & Caius College was my favourite because it's really beautiful. Some of the current students also talked to us about the application process and the sort of questions they ask in interview at Cambridge. I was really glad to have had the opportunity to take part.
Robin 8C
If you missed out this year, look out for more opportunities like this in the future. The Universities of Oxford and Cambridge are both committed to encouraging students from state schools to consider Oxbridge.
At Walthamstow School for Girls we are developing strong links with the Schools Liaison Officers from both universities.
Ms Robinson
Challenge Coordinator