Diversity/Performing Arts Trip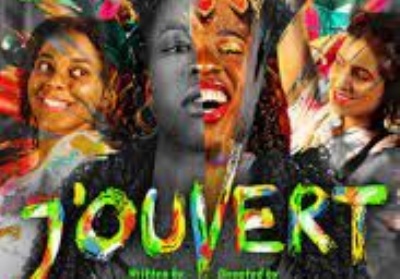 Year 9 students attend a performance of "J'Ouvert"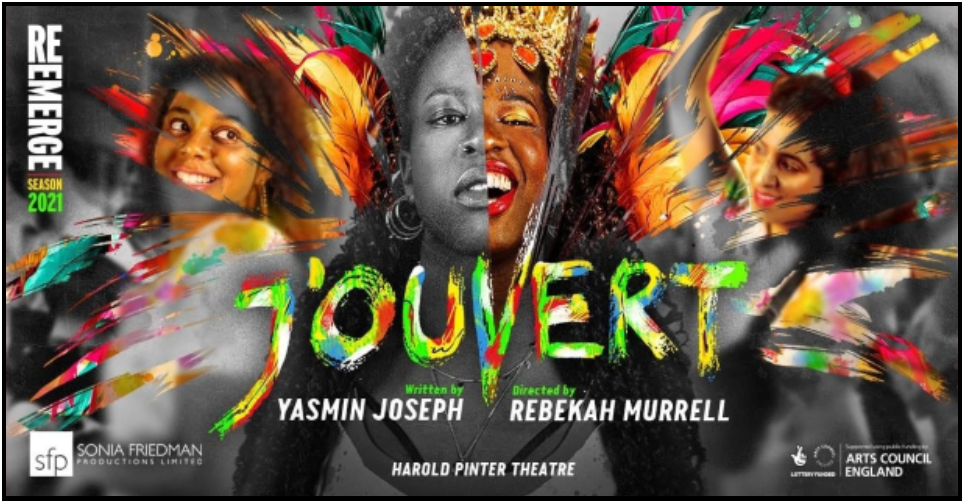 Eighteen Year 9 students were given the opportunity to go and see J'Ouvert with Ms Cornford, Ms Jean-Baptiste, Mr Ramlagan and myself last week.
The students behaved impeccably and loved this play based on the Notting Hill Carnival.
Here are some of their reviews:
The performance was truly wonderful, I really enjoyed it, I particularly like the fact that they were embracing their culture and not feeling ashamed of it in any form. I also loved all the jokes and the fact that they were able to change their accents so quickly to match the different characters they were portraying. The fact that they had a DJ/ stall food person started playing music and they would instantly burst into a dance was unique. I also liked the rhythm of the words and how they all flowed and connected and the energy that they had. My favourite part of the performance was the speech given by the character Jade, I found it very truthful and inspiring the way she spoke so passionately.
Boluwatife 9C

I thought J'ouvert was amazing. I loved the energy it gave out, the dancing and the representation. I really wish I could watch it for the first time again because it gave me such a euphoric feeling, I was happy because I felt a part of something. The crowd was so inclusive, it felt like the play really brought us all together. If I had the chance to do it all again, I 100% would. Thank you so much for granting me this amazing opportunity.
Tolani 9S

I loved that the actors were very lively and had a lot of energy. The neon colours they were wearing were so eye catching! One of the messages that this performance gives is that people can be pushy and annoying, but you shouldn't let anyone disrespect you. I loved the music and dance performances.
Leigh 9G

I think that the J'Ouvert play was great as it talked about real life problems we are fighting today. I loved how there were only 4 actors, but they were all playing different roles. They brought out the best from our black culture. They showed the story behind the Notting Hill carnival, and it is much more than just a party. It is a celebration of a whole culture.
Rayaan 9G

Upon arriving for the play, we were really excited as we had heard the music playing and the lights were bright. When we got to our designated seats, we were extremely happy with our seats as we had perfect view from them. When the show had started, the actors had loads of energy and the costumes were bright, attractive and colourful. it was an amazing atmosphere to be around and if I had the opportunity to go again, I definitely would!
Rumana 9G

J'Ouvert was an amazing show. It sent a very powerful message to the Black Community and women. I loved how there was only a few actors playing different characters, but we understood everything clearly. I loved the song choices as they really hyped up the audience, it was a great show!
Nehir 9G

This play was a wonderful experience and the message behind it was amazing. As I have gone to Carnival before I have had the full experience of it and J'Ouvert completely reflected what carnival is all about. The coming together of people from all backgrounds and different cultures to enjoy the atmosphere of the carnival. Going to see this play felt exactly like that. The actors were extremely talented and some of the scenes were so relatable for me and some of the audience (as British Caribbean citizens) that it made it much more interactive. It shows carnival from a perspective never seen before, supporting Women's Rights and BLM. I feel so privileged to have been able to see such a fun and inspirational play.
Reannon 9G
I am so happy they enjoyed it!
Ms Desbenoit
Diversity Coordinator