Portuguese Polygon Project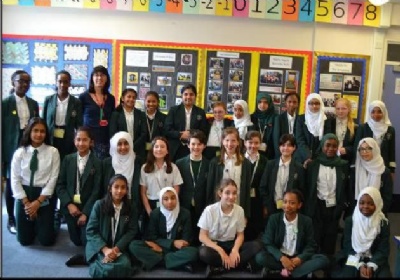 WSFGInternational - collaboration with a Portuguese school
Through the E Twinning website, we have linked up with a school in Portugal. Anisa gives more details below. The students in Portugal are impressed with the skills of Year 7 and are learning about polygons, in English, through a kinaesthetic /creative method.
May was International Month. My maths class is doing a project with a school in Portugal called the Polygon Project. We are making a series of videos to show how to make different polygons out of a sheet of A4 paper. These include the isosceles triangle, equilateral triangle, rhombus, kite, pentagon and hexagon.

My group made a video of how to fold an isosceles triangle. I was the scriptwriter. I think the project is fun because we are teaching people in another country how to do maths. I really enjoyed the project and making our video.

Anisa 7H
Many thanks to Mr Manima and Ms Clarke for their ICT support in facilitating the project. We couldn't have done it without them!
Ms Robinson and 7MB2