sQuid - our versatile online payment system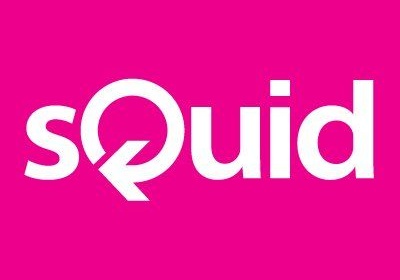 Safety & Security for students and parents/carers
sQuid - the cashless, online payment system that provides
safety and security for you and your children.
Did you know, so many things can be paid for using sQuid?
Trips, Revision Programmes, Text Books, Lunch Money, Music Lessons
and many other sundry items.

This simple procedure allows parents to keep a record of paid transactions by viewing these online - all through a secure online portal.
Parents can make top-up payments 24/7 removing the need for pupils to bring cash into school; cash that can otherwise be easily lost.
No need to worry about your child forgetting her lunch money because with sQuid, you can set an automatic top-up so she will never have this dilemma.
Parents can feel good about the safety and security sQuid affords and the benefits offered to you.
One parents sums this up perfectly by saying:
"I think it's a good idea as the child can't lose any money or have it taken off them. It's quite an easy way to find out if your child is eating proper meals."
Getting started is easy.
Request your personalised sQuid details from Student Services (020 8509 9430). These are issued with simple to follow instructions.
Activate your account and you are ready to go.
Simply find the service you are looking for: School Dinners, Trips, Music lessons etc., allocate your money and you are sorted.
An easy to use, safe and secure tool now essential for making all payments.
sQuid – the perfect and essential monetary solution
for every parent/carer and student