Diversity News
The latest news from WSFG on the subjects of Diversity and Equal Opportunities
Performing Arts/Diversity trip: Cyrano de Bergerac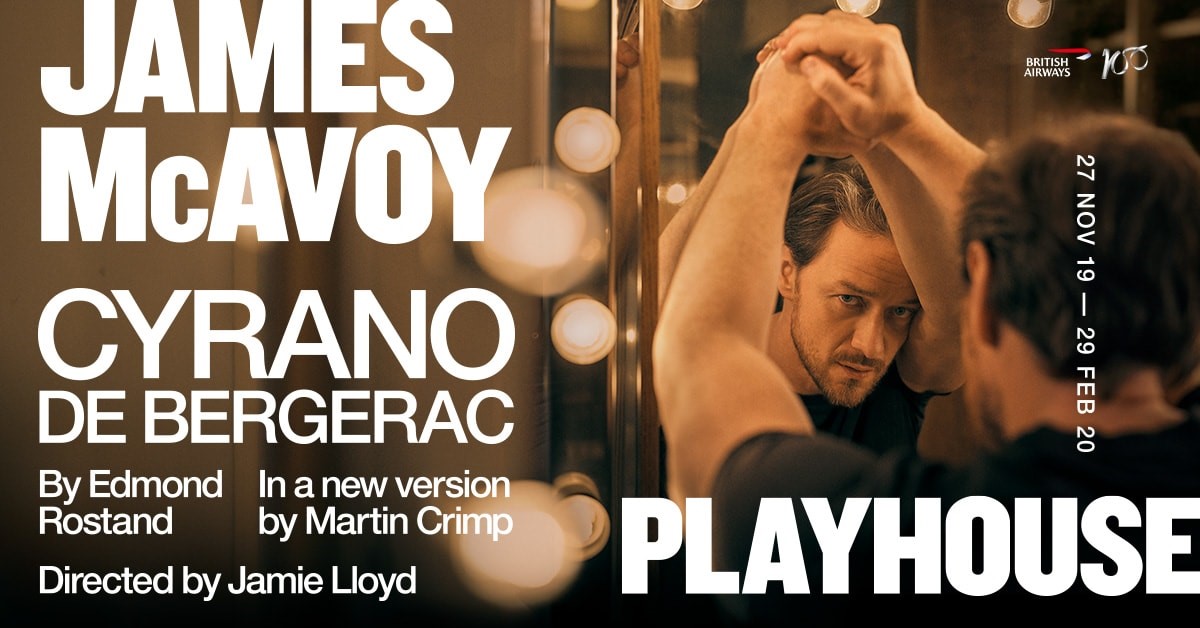 A modern adaptation of the classic French love story with amazing acting and integration of modern music! Fierce with a pen and notorious in combat, Cyrano almost has it all - if only he could win the heart of his true love. There's just one big problem: he has a nose as huge as his heart. Will a society engulfed by narcissism get the better of De Bergerac - or can his mastery of language set Roxanne's world alight?

Reviews:

"A fabulous performance. One of the best plays I have seen in a long time!"
Congratulations!
The following lucky 20 students will be going to see Cyrano de Bergerac at The Playhouse Theatre on Monday 20th January at 7.30pm:
Laiba 10W, Rebeca-Nuria 10F, Tulin 11S, Roya 10W, Eva 11C, Rose 10G, Elif 11S, Ornelda 10C, Brianna 11C, Olivia 10C, Estelle 11W, Layla 10C, Ellie 10G, Morenike 10H, Zia 11W, Priscilla 10G, Sofina 11H, Raum 11C, Beatrix 10S, Gulfen 11H
Bravo and look out for more Drama / Diversity events in 2020!
Ms Desbenoit
Diversity Co Ordinator
Diversity Magazine
Congratulations to the following students who have been selected to start the school's very first Diversity Magazine:
Maya 7H
Nour 7G
Aicha 9F
Aliza 9G​​​​​​​
Maryam 9F​​​​​​​
Zainab 9F​​​​​​​
Alisha 9F​​​​​​​
Roshinie 10W​​​​​​​
Keira 10F​​​​​​​
Anisa 10H
Our first meeting will take place on Monday 11th November at lunch in G19.
Please bring your lunch with you (buy it at break or bring a packed lunch).
We look forward to hearing all your exciting ideas then.
Ms Simpson and Ms Cato
Black History Month Celebrations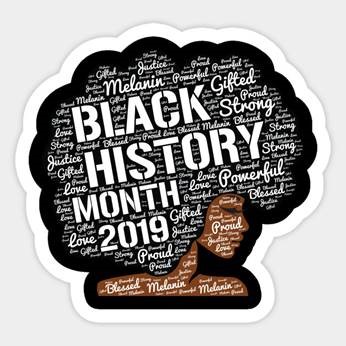 In our school community we celebrate Black History Month throughout the year not just in October!
Here are some great events that took place last year in our school: a Diversity trip to see Ballet Black perform at the Theatre Royal Stratford East, Humanities research on black individuals of significance from History, Geography and Religion, a special assembly from Equal Opportunities Student Group etc.
The 2019 theme is Black migrations.
Please visit the Black History Month website for events, articles and videos.
There will be many events in our school including another diversity / drama trip to see Master Harold and the boys at the National Theatre, a Leadership Team assembly on Black Britain, Student Progress Leader assemblies on The Importance of Celebrating Black History Month etc.
Ms Desbenoit
Diversity Coordinator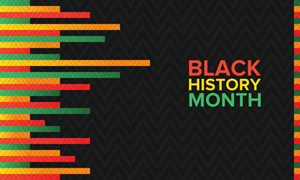 Trip to National Theatre 8th October
Diversity / Drama trip: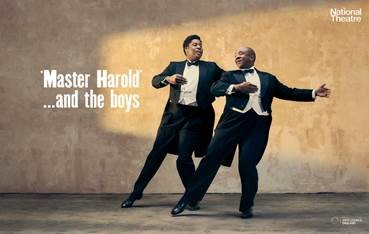 As part of our Black History Month celebration, Ms Cornford and I are delighted to be taking 20 lucky students to watch 'Master Harold'… and the boys at the National theatre.
1950. Apartheid South Africa.

St George's Park Tea Room, Port Elizabeth, 1950. On a long rainy afternoon, employees Sam and Willie practise their steps for the finals of the ballroom dancing championship.

Hally arrives from school to hide out in his parents' tea room. These two men have been unlikely best friends to Hally his whole life. But it is apartheid era South Africa: he's Master Harold, and they are the boys.

Tony Award-winning playwright Athol Fugard's semi-autobiographical and blistering masterwork explores the nature of friendship, and the ways people are capable of hurting even those they love.
The 20 lucky students from all Year Groups who will attend a special performance on Tuesday 8th October at 7.30pm at the National Theatre are:
Agnes 8G, Angelina 7S, Liliana 7S, Saoirse 7S, Kitty 8C, Bo 10F, Nehir 8G, Belle 7S, Maya 8C, Gabriele 8F, Matilda 7S, Hannah 7C, Gaia 8F, Anaya 9G, Tamirah 9G, Alexis 7S, Zoe 8C, Samira-Alexandra 9G, Lyla 8G, Martha 7S
Watch a clip of the show here: https://www.youtube.com/watch?v=fSQDIEMsr0I
Ms Desbenoit
Diversity Co Ordinator
Ofsted Equality Questionnaire June 2019

Dear Parent/Carer
Please click here to see a letter from Ofsted regarding a survey to be carried out across schools. If you are happy for your daughter to take part in this survey, please email the school: info@wsfg.waltham.sch.uk giving permission for her to do so.
Please respond no later than Monday 24th June 2019 at 5pm.

When replying, please state your daughter's full name and Tutor Group.

Our sincere thanks for your support in this matter.
Mrs M Davies
Head Teacher
Drama/Diversity Trip 4 June 2019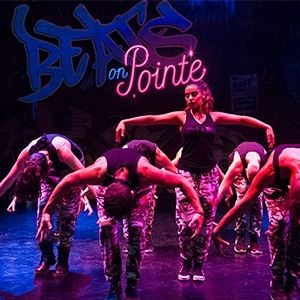 Known for pushing conventional dance boundaries, Masters of Choreography is back with their worldwide sell out show Beats on Pointe, a dynamic modern story of two opposing dance worlds; street vs ballet.
★★★★★ "From moonwalking on pointe, to the comedy take on The Signets from Swan Lake; Beats On Pointe aims to entertain audiences of all ages" THE OBSERVER

Featuring a highly talented cast of dance athletes, an epic soundtrack, beat boxing, break dancing, comedic laugh out loud moments - it is truly a spectacular night out for anyone and everyone to experience!

★★★★★ "Aside from near impeccable technique, formation and stage presence, this production had a killer soundtrack, too." SMOOTH FM

An electric fusion of street dance and ballet - this incredible production will have you on the edge of your seat and itching to get up and dance.
The lucky students who will attend a special performance on Tuesday 4th June at 7.30pm at the Peacock Theatre are ...
Deimante 10C
Menele10C
Tiffany 10C
Alanta 10C
Paris 10C
Elif 10S
Tulin 10S
Ikram 7G
Erin 7G
Meda 7G
Lolita 7G
Rylie7G
Muskaan 10S
Jessica 9W
Julia 8W
Edith 8W
Kesia 10C
Carys 7W​​​​​​​
Tanvi 7S
Sylvia 7W RESERVE​​​​​​​
Alina 8W RESERVE
Ramadan Guidelines

Ramadan Mubarak to all our Muslim students!
Ramadan, the holiest month in the Muslim calendar has started.
It is a month of self-discipline through fasting from dawn to dusk and offering late night prayers. It is also a month of sacrifice through charity giving and helping those less fortunate.
The decision to observe Ramadan is a personal one. If you have any concerns that fasting will have a significant impact on your health or well-being please seek advice.
Exams during Ramadan: 4 Tips for keeping well
Ramadan brings new challenges for Muslim students during the exam period. Getting organised and planning your time effectively during Ramadan can maintain your well-being and ensure exam success. Here are some top tips to help you through this period:
1. Plan your meals and nutritional needs
It is important to plan your meals and how you are going to meet your nutritional needs during Suhur (pre-dawn meal) and Iftaar (breaking of the fast meal). Getting the right balance of carbs, proteins, vegetables, fruits along with drinking plenty of water can have a significant impact on energy levels during the day.
2. Revise differently and plan ahead
You will need to work out a routine that works for you that factors in enough revision and rest time. Make a revision timetable that factors in rest periods during the exam period. You may have other responsibilities too so take those into account when planning.
Lack of concentration, your mind wondering and feeling sleepy can occur during fasting. Revision cards, mind maps and other techniques can help condense essential information into bite size chunks that are easier to absorb.
3. Utilise your lunch times
Decide what you will do with this lunchtime. You could use this as a quiet revision time in the LRC or go to our Prayer and Contemplation room.
4. Take a break
It is essential you plan in a few breaks during your day. Regular breaks increase productivity, reduce stress and get you focused. In your break and lunch times, you could walk around our beautiful school. The fresh air will help you if you feel energy levels dip. Bring a friend and have a catch up!
Prayer and Contemplation room
Please be respectful and ensure our Prayer and Contemplation room and washroom are left clean and tidy during this busy time. Leave the rooms as you wish to find them (prayer mats folded / no paper towel on the floor).
Ms Desbenoit
Head of Year 11 / Diversity Coordinator
Drama/Diversity Trip 20 May 2019

Vaudeville Theatre on Monday 20th May at 7.30pm
Performing Arts and Diversity have collaborated in organising a trip to see Emilia at the Vaudeville Theatre on Monday 20th May.
This amazing play tells the extraordinary tale of Emilia Bassano, a British poet living 400 years ago and whose fight for education and equality is the stuff of legends. Emilia Bassano is often credited with being England's first feminist writer. Fittingly, the production features an all-female creative team.
Here is the list of lucky students attending Emilia on Monday 20th May:
Jasmine 8H
Sophia 8W
Rebecca 9F
Maegan 8W
Julia 8W
Edith 8W
Tulin 10S
Nishka 8S
Emma 8S
Minnie 8S
Isis 9F
Sophie 9C
Beatrix 9S
Aoife 8H
Saamiyah 8G
Karis 8G
Sofiya 8G
Deimante 10C
Sandra 10F
Alanta 10C
Kesia 10C
Elif 10S
Samira 8G RESERVE
Charlie 8G RESERVE
Well done and please keep an eye out for more Diversity / Performing Arts events coming!
Ms Desbenoit
Diversity co-ordinator
Diversity Workshops

All Year 8 students were lucky to participate in a one hour Diversity workshop on Wednesday 20th June 2018.
The aim of the workshop was to give our students an opportunity to engage with issues around sexual orientation and gender identity in a safe and open environment.
The key messages were ones of kindness, respect and equality.
In our school we want students to feel free to express themselves and feel valued for their uniqueness.
We listened to LGBT volunteer role models whose powerful stories gave an insight in to the experiences of LGBT people. A Q&A followed which helped develop students' empathy, understanding and acceptance and challenge stereotypes and prejudice.
Here are their views:
I really enjoyed this workshop because of how everyone came together and expressed their feelings on LGBT+. It's really wonderful that the charity is spreading more awareness on the subject. I felt like it was a very safe and accepting atmosphere and overall believe everyone should receive a chance to speak to them also -Aliyah 8S

I thought this session was very good to help inform people about different people's stories and how you never know what people go through in life- Bo 8F

I liked how open the role models were and how open we could be with them. It was nice learning about LGBT+ because it opened my eye more to this community- Rachel 8F

The atmosphere was really inviting and Tanya and Alex's stories were very inspirational and made me realise that anyone can be who they want to be and we should accept anyone who is part of LGBT+ and never judge them if we don't know their full stories. Katie was also really helpful with the meanings of terms – Amber 8W

I think all schools should get to have this workshop because it would be really beneficial to people wanting to come out as it would make them feel safe and secure. - Aoife 8S

What I liked about the workshop is that it educates people to be more open minded and confident to discuss LGBT+ topics, which helps us become kinder and more accepting. –Amanta 8S

I really enjoyed this workshop because their stories were really relatable and it was really educational. No one felt awkward or uncomfortable. – Jay Ming 8F

You should accept people for who they are and not treat anyone any differently. – Jessica 8F

I liked the fact that the two role models had the courage and confidence to tell their stories and their message. It was a phenomenal activity and very inspiring.-Destiny 8C

I really enjoyed all of the session and all of the honesty. During the session, we were able to hear both stories and how they felt when they came out. They told us how to be supportive and that was really helpful. - Ornalda 8C

I liked that I learnt new things about the LGBT+ community and how to understand people better, really enjoyed it. – Tatiana 8H

I enjoyed how they told their own stories to inspire us and convey messages such as you should try to be a supportive friend to anyone you know comes out to you because it's a privilege they trust you. - Anisa 8H.

I have now a bigger understanding of the LGBT+ community. The role models were really brave and I think everybody should see this work shop. – Deja 8H.

I really enjoyed this session as it showed me and others that you shouldn't be afraid to be yourself. It's wonderful how Tanya and Alex shared their personal stories to all of us. I found them so inspirational and brave– Ilgin 8G.
I was very proud of how well our students behaved and how respectful and open minded they were.
Ms Desbenoit
Diversity Coordinator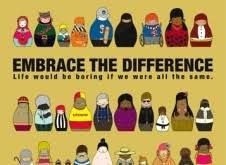 Alan Turing Monopoly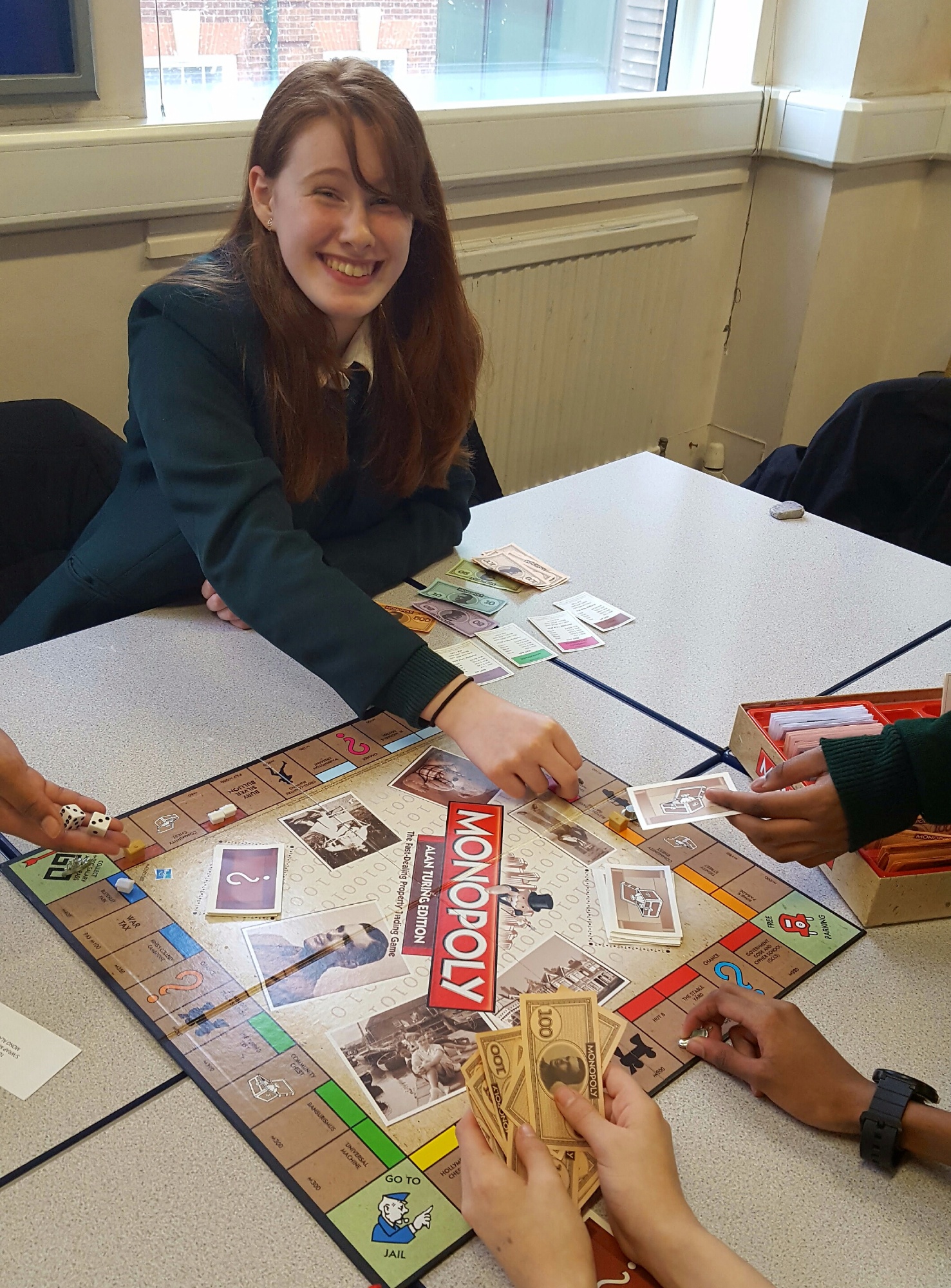 In celebration of the life of Alan Turing, members of Year 9 have been playing the Alan Turing edition of Monopoly. It is based on a hand-drawn version of the game which Alan played over 50 years ago. The original can be seen in the Bletchley Park Museum.
Ms Robinson
Challenge Co-ordinator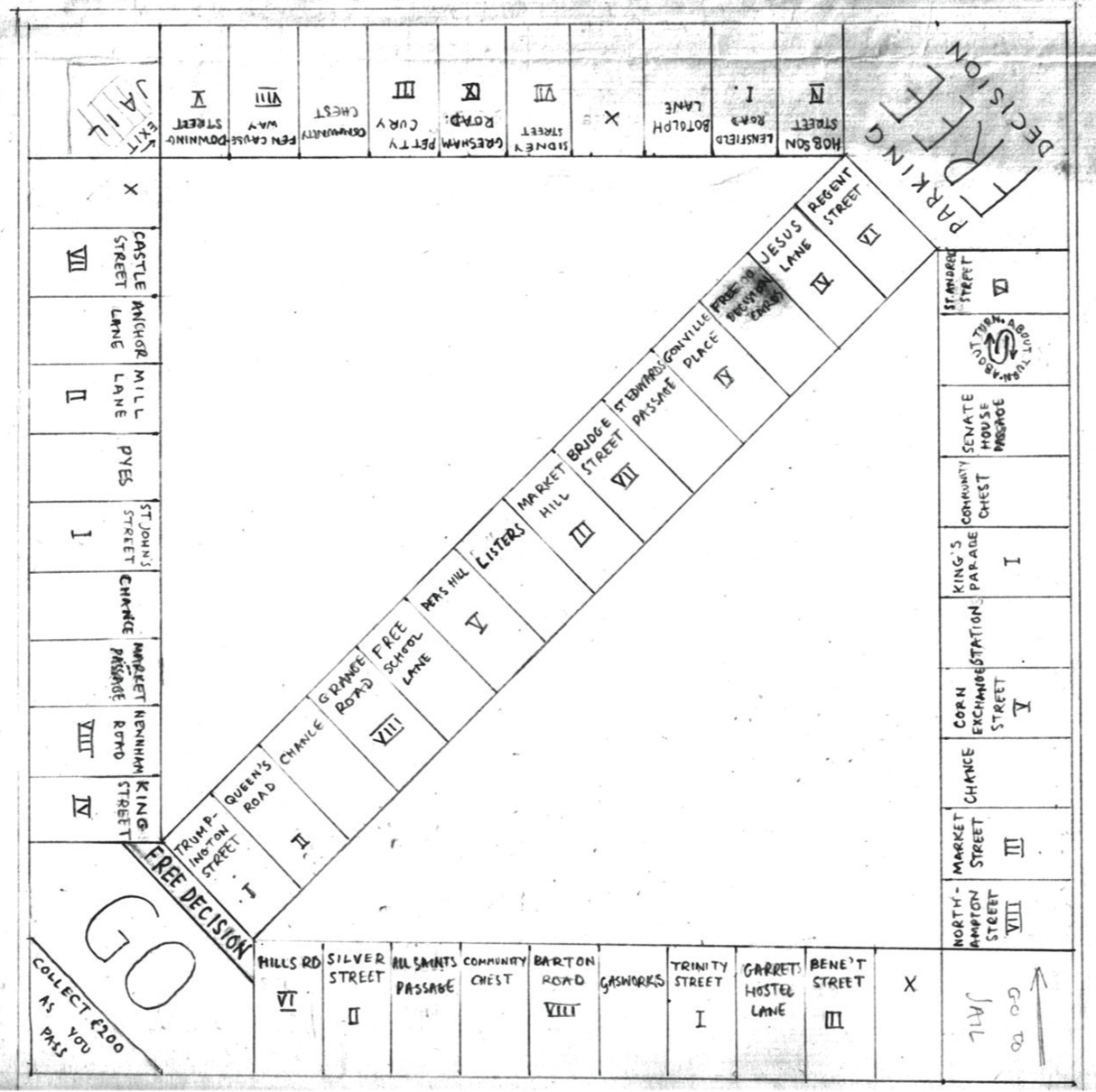 ---