CPD
TSST (Teacher Subject Specialist Training)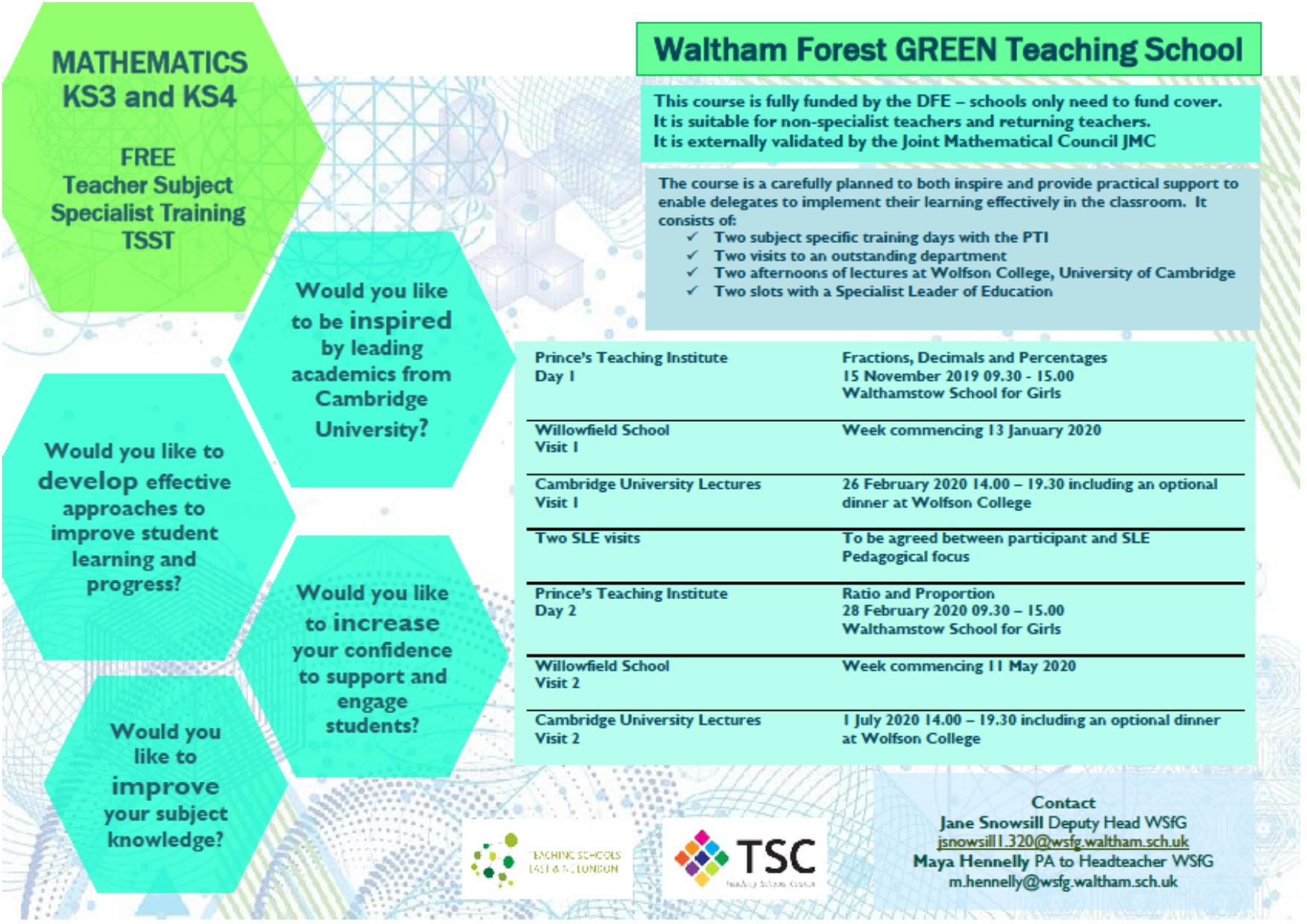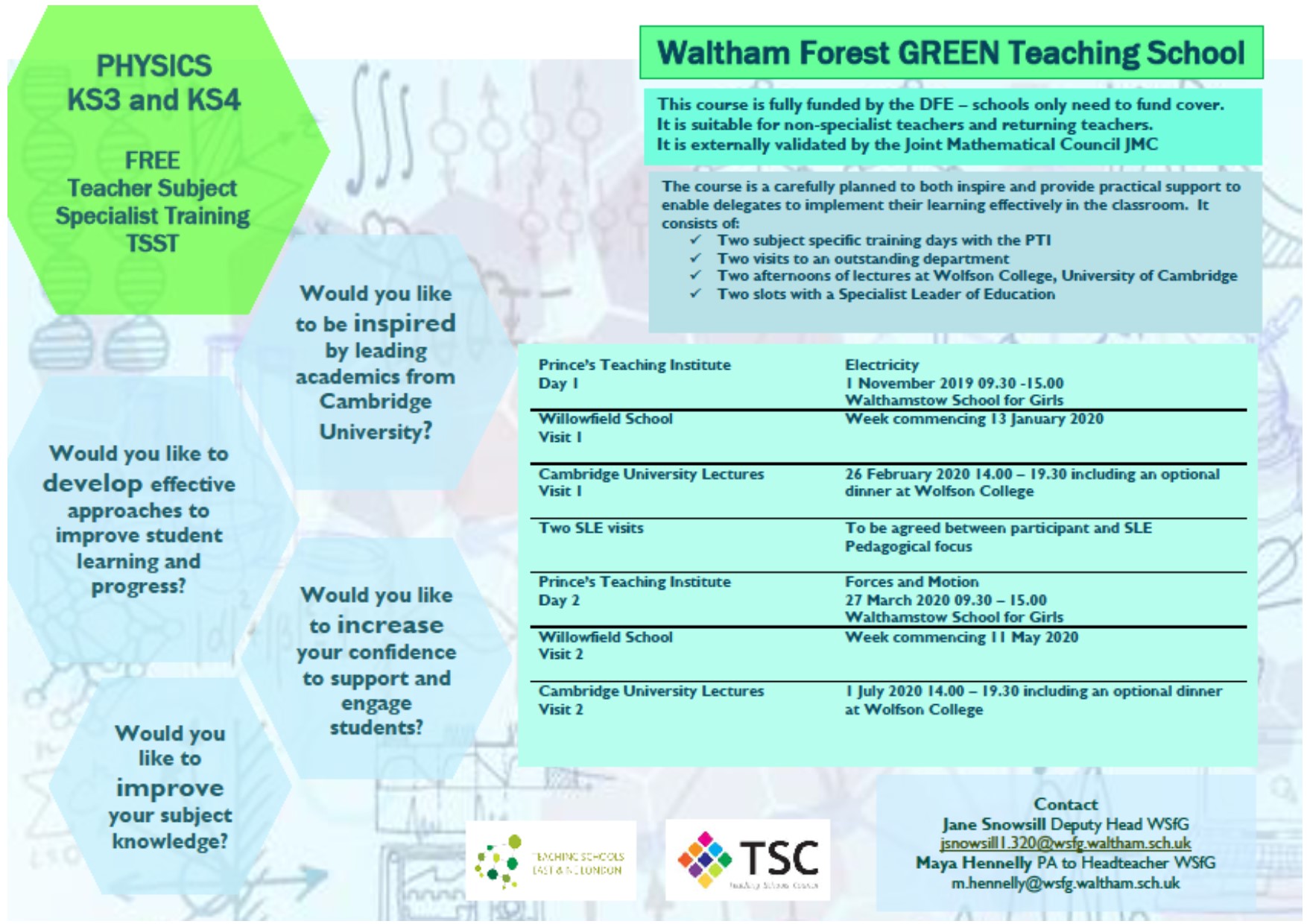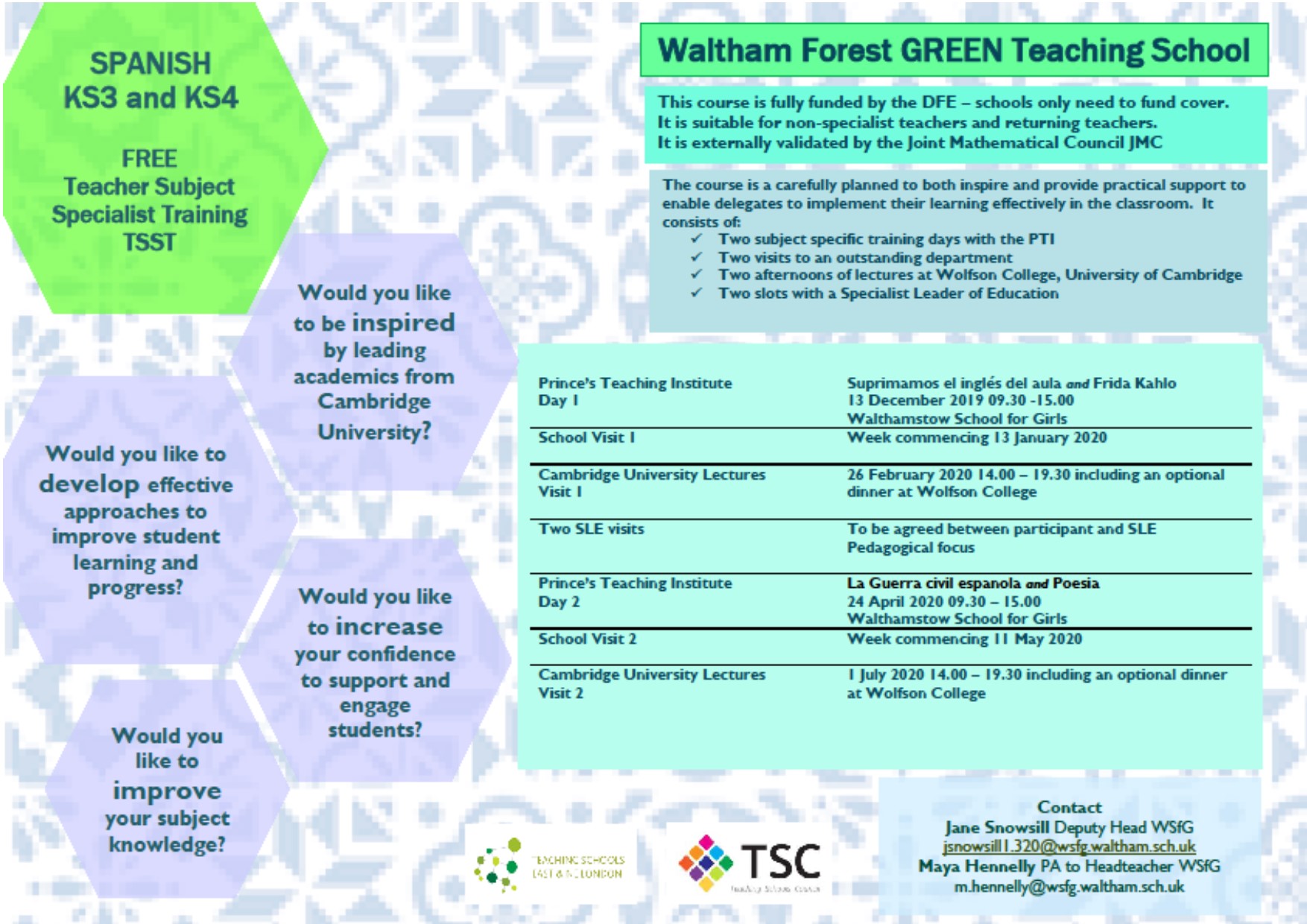 NPQML (National Professional Qualification for Middle Leaders) Licenced by SSAT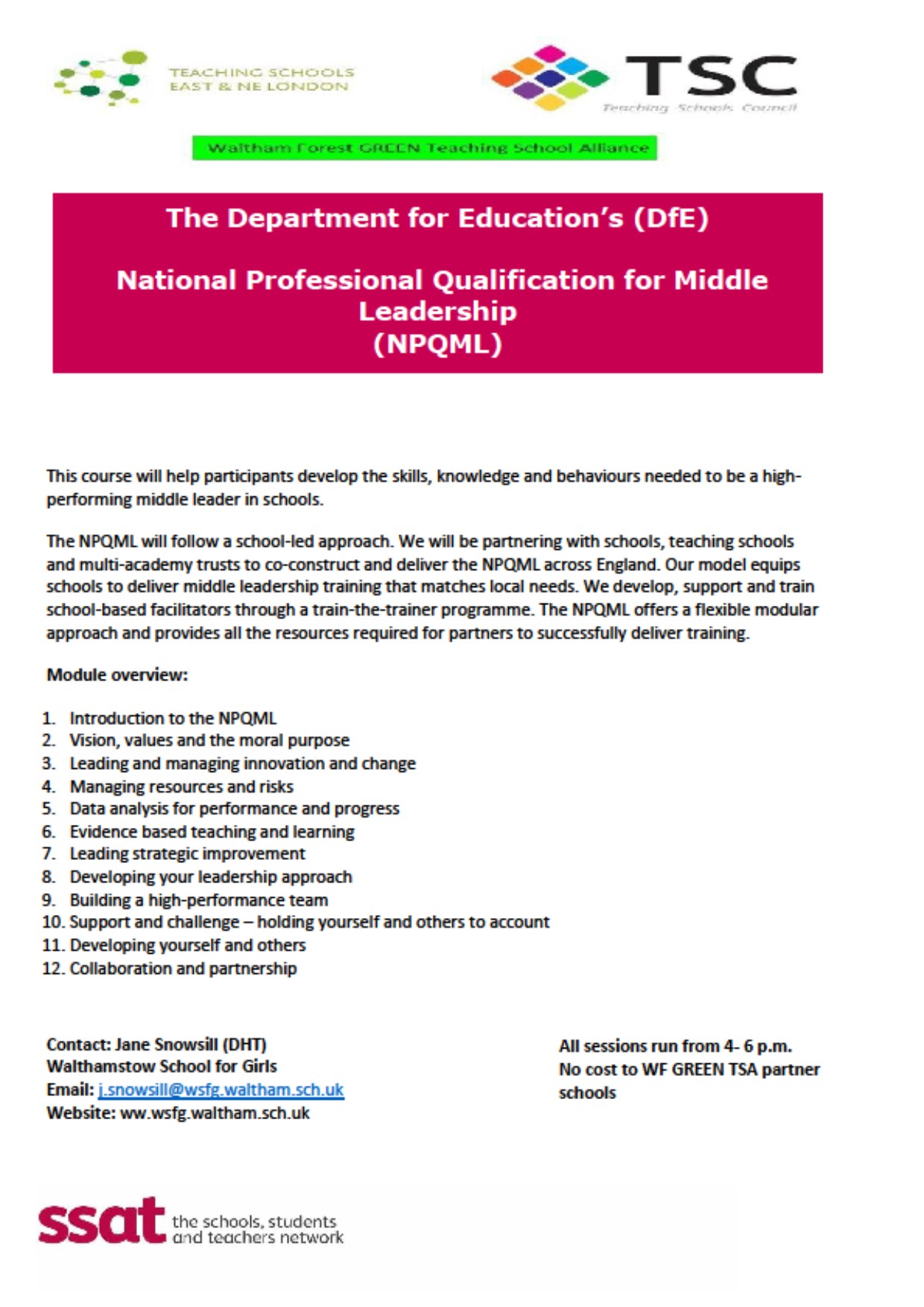 L4F (Leaders for the Future) Licenced by SSAT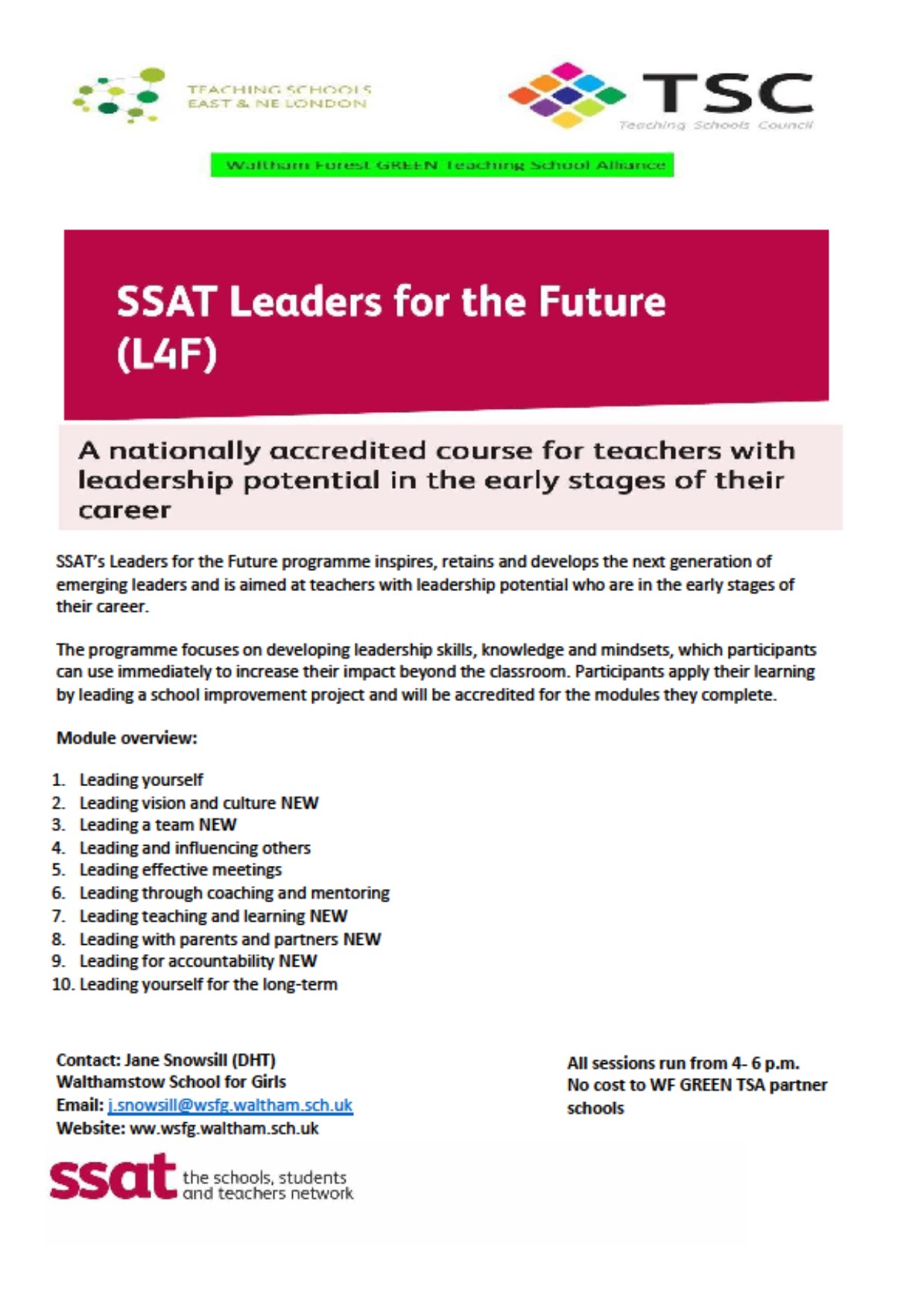 Coaching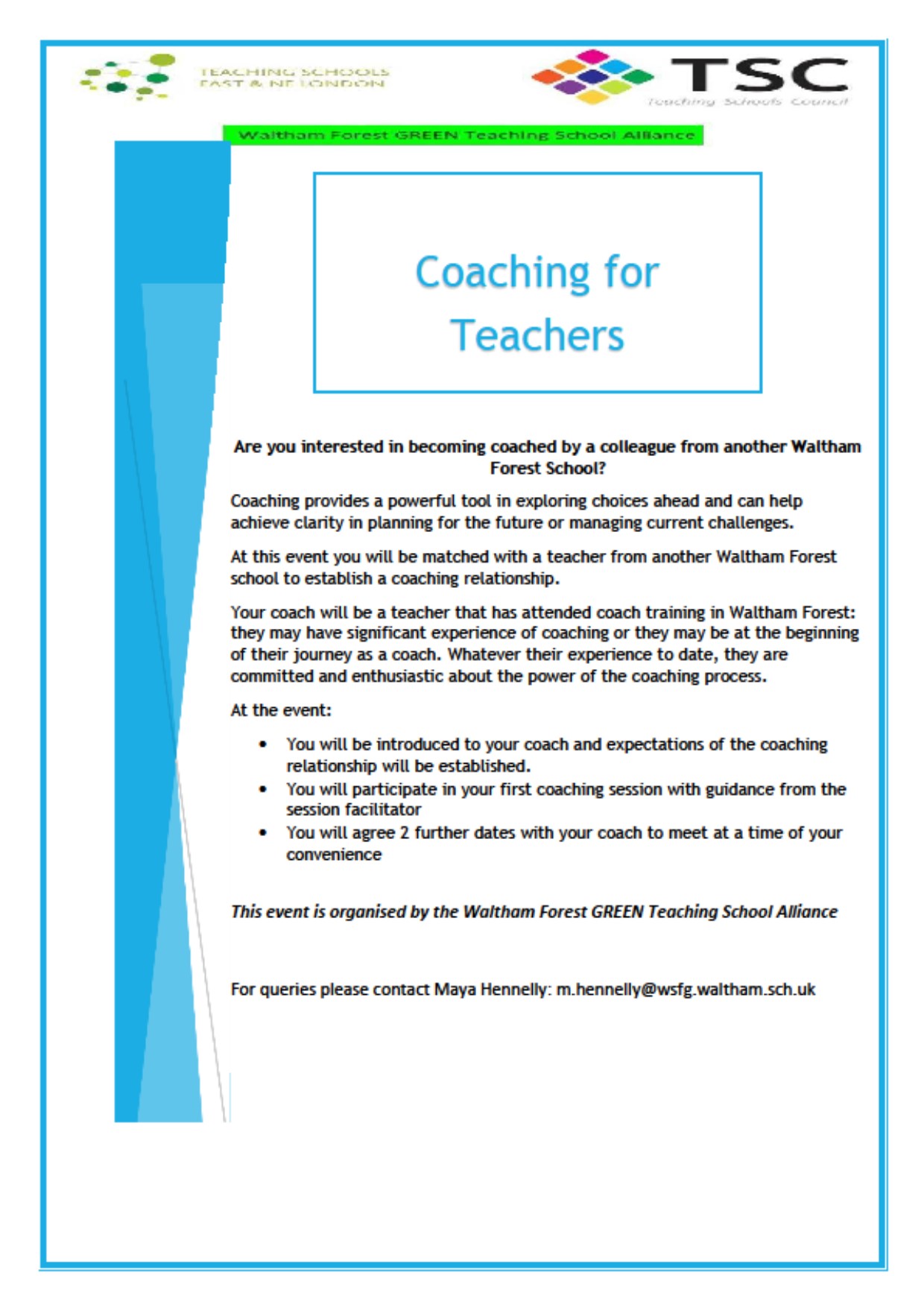 The PTI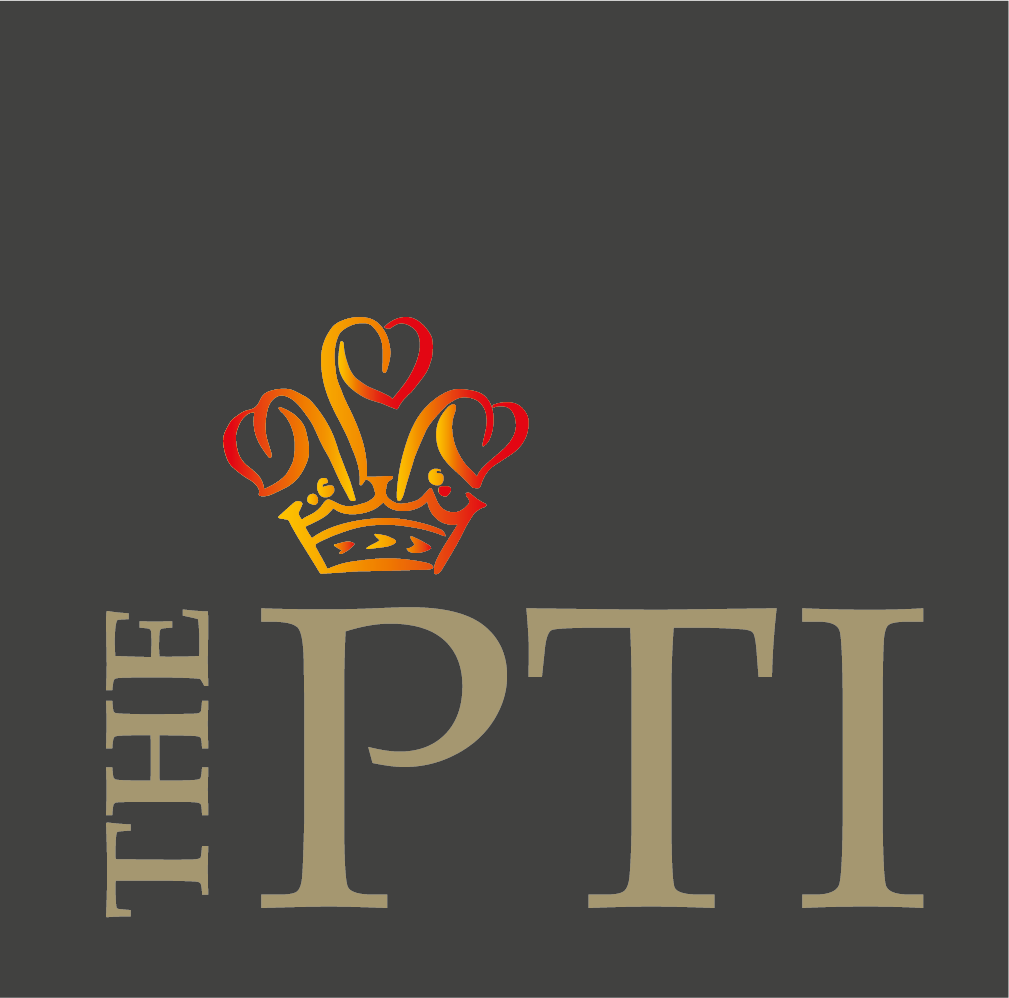 Working in Partnership with The PTI
We will be working in partnership with The PTI to offer support to a number of Heads of Department and teachers of the subjects listed below, and give them the opportunity to attend one of the courses offered by the PTI:
Maths
Science
English
MFL
Geography
History
About The PTI
The PTI helps teachers rediscover their love of their subject, inspiring them to bring the latest thinking into their classrooms and supporting them to make lasting improvements in what and how they teach.
Their Principles
Subject knowledge, subject rigour and enthusiasm for communicating them are essential requirements for effective teaching.
Assessment should be designed in such a way as to encourage and enhance good teaching - exams should never curtail learning.
Teachers are the key to enhancing opportunities for young people, and their role in society should be promoted.
Please click here for more information about the PTI and the many courses they run.