CPD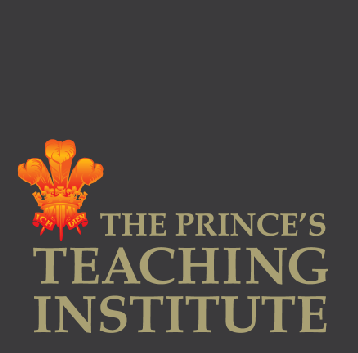 Working in Partnership with The Prince's Teaching Institute
We will be working in partnership with The Prince's Teaching Institute (PTI) to offer support to a number of Heads of Department and teachers of the subjects listed below, and give them the opportunity to attend one of the courses offered by the PTI:
Maths
Science
English
MFL
Geography
History
About The Prince's Teaching Institute
The Prince's Teaching Institute helps teachers rediscover their love of their subject, inspiring them to bring the latest thinking into their classrooms and supporting them to make lasting improvements in what and how they teach.
Their Principles
Subject knowledge, subject rigour and enthusiasm for communicating them are essential requirements for effective teaching.
Assessment should be designed in such a way as to encourage and enhance good teaching - exams should never curtail learning.
Teachers are the key to enhancing opportunities for young people, and their role in society should be promoted.
Please click here for more information about the PTI and the many courses they run.
---
The TSST course is an accredited course for non-specialist teachers (or returning) teachers who would like to teach some or more Spanish, Physics or Maths. It is accredited by subject specialist organisations and includes lectures at Cambridge University, visits to outstanding schools, subject specific PTI days and SLE time to focus on pedagogy. Places are limited (8 Spanish, 10 Maths and 15 Physics).
---
The L4F course is an SSAT accredited course with 5 after-school modules and a research project. It is aimed at early career teachers with leadership potential. The course is delivered by senior leaders from 5 different alliance schools and we are looking to recruit teachers around their 2nd or 3rd year of teaching without (much) middle leadership experience.