WSfG Global Alliance
Global Alliance Calendar - March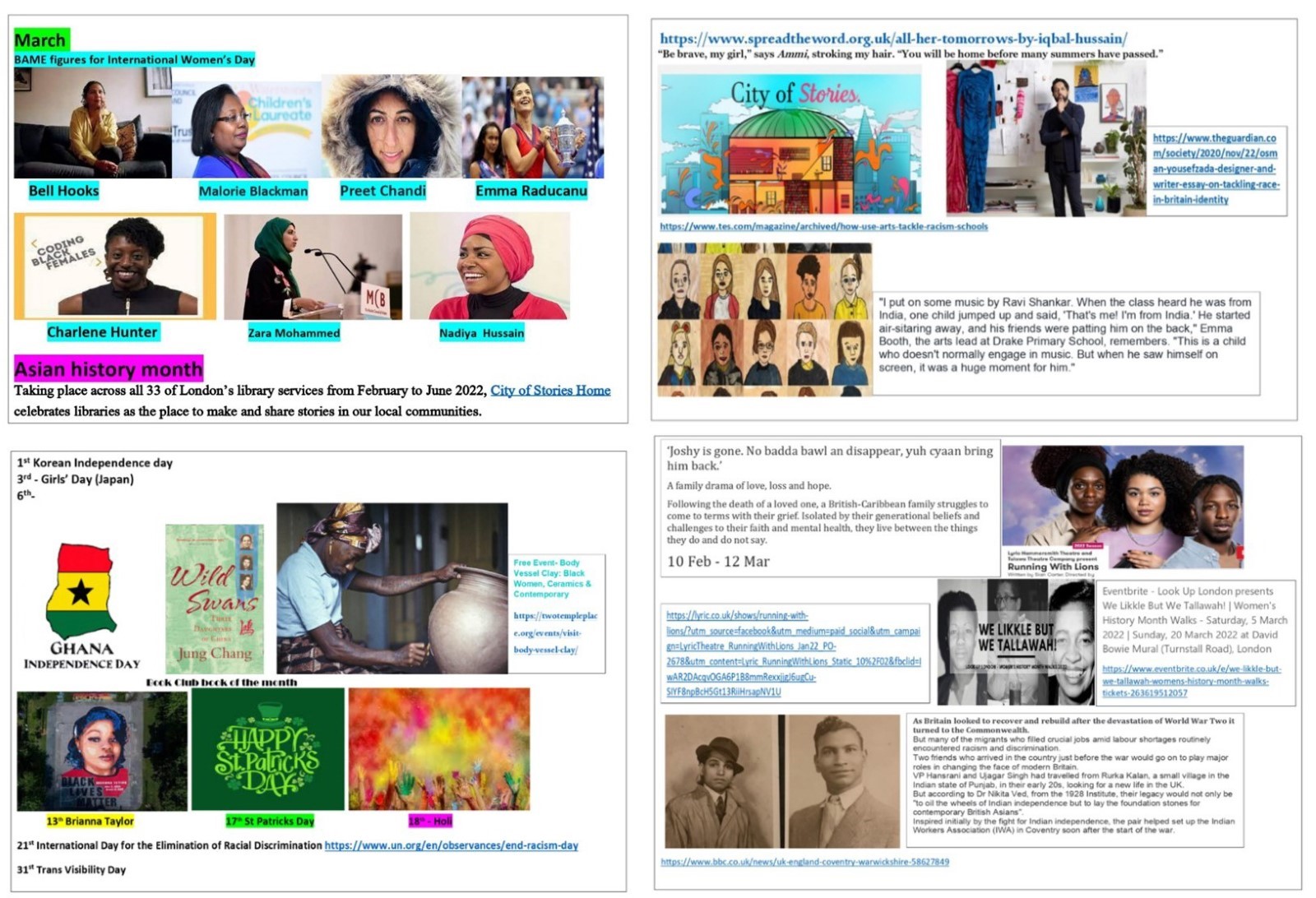 WSfG Global Alliance (WGA) Cook Off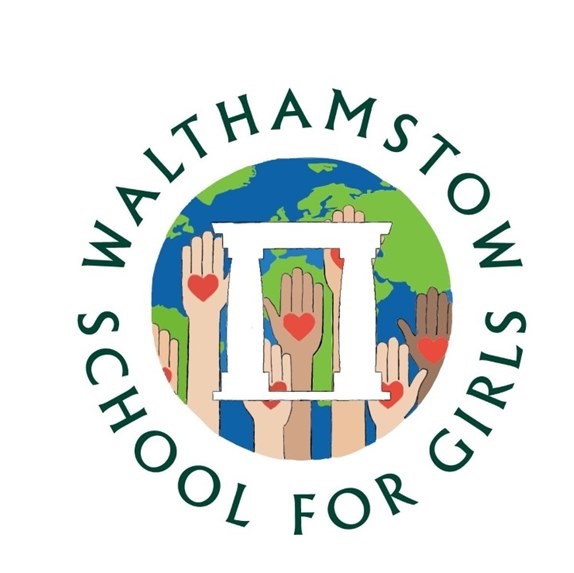 The WSfG Global Alliance 'Family Cook Off' was a great success, thanks to our incredible participants, Elizah 7S, Amaira 8H, Sana 7F, Hajia 8C and Rodo 8G!
The judges and I were very impressed with the level of commitment and effort to try something new, as well as the end results!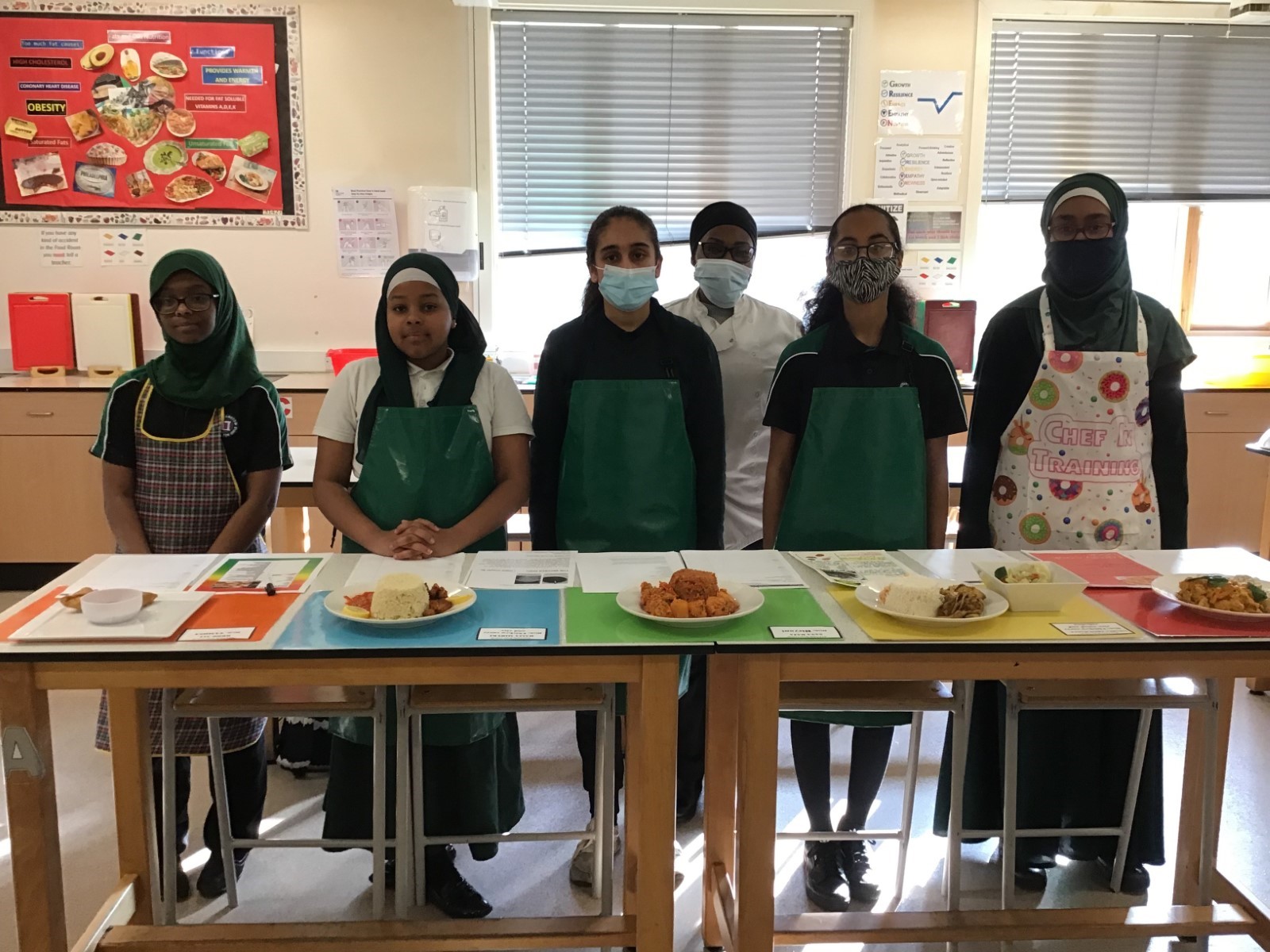 The participants and Mrs Rahman who organised the competition with the WGA staff.
The winners were Amaira and Sana - congratulations! You can see all the participants' fantastic dishes and comments below:
Amaira's Chicken Curry Rice Salad and Coleslaw
My experience when cooking in the competition was competitive and made me kind of thrilled.
As soon as I got to my station, I realised how serious people were and the only thing I could do was to match the energy.
At first things were rough, as didn't understand the controls on the oven… but the further I got into my recipe the more I grew to understand things!
I didn't really find cooking the chicken and rice hard, but it was unexpectedly difficult when I was trying to grate my cabbage for the coleslaw…
Due to my little inconvenient problem, I surely thought I was going to be last to get my food on a plate, but when I managed to get my food on the plate first, I was so joyful.
Seeing my traditional food being eaten by the judges made me so happy!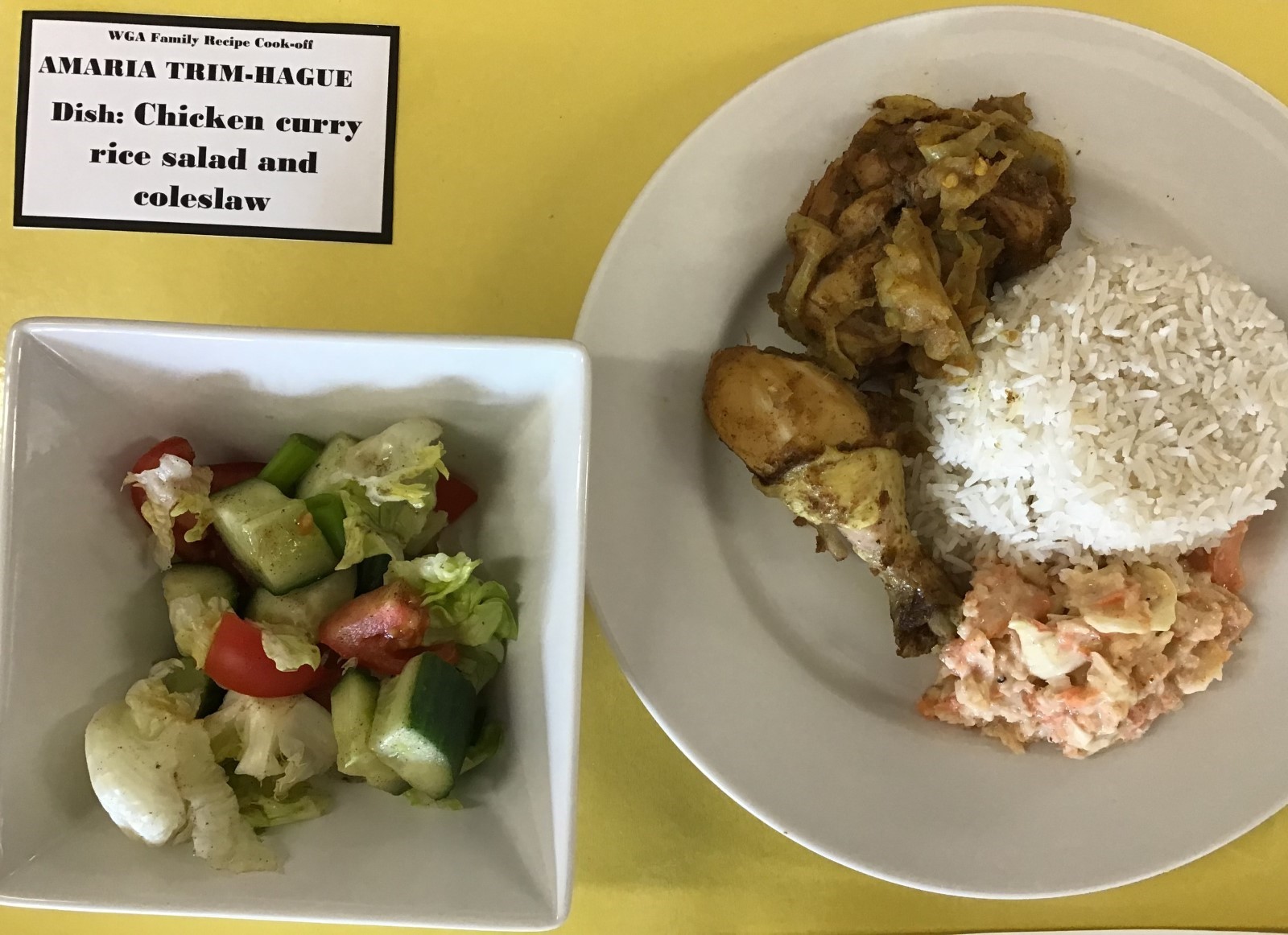 Sana's Biryani
When I entered the food tech room Mrs Rahman told us what to do and where to cook which was really helpful.
While I was cooking, Mrs Rahman walked around and asked if I needed help which was really nice.
It was a really fun experience.
I'm really happy that Mrs Rahman hosted this because I think it's a really good Idea to be able to cook during lessons.
I had a really good time and I hope we get to have another one soon.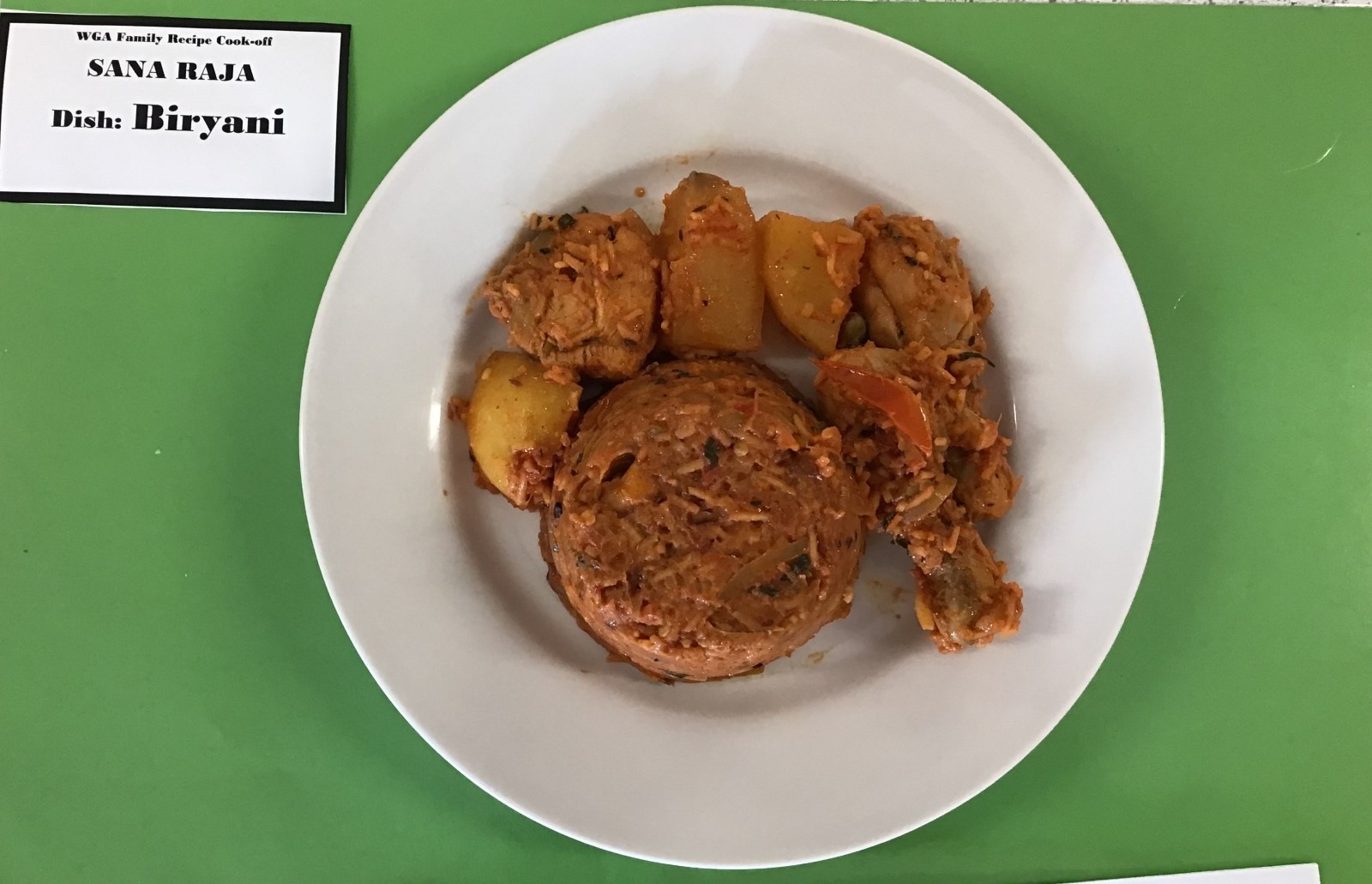 Elizah's Chicken Tagliatelle
I really enjoyed cooking independently in the food tech kitchen. I also got to use new equipment I had never used before like the wok, and I really learnt how to cook and clean as I go, keeping my surfaces all hygienic. I am also happy that the judges liked my dish and how it turned out. Also, the gas oven I used was different and interesting to use. I really love my experience and hope for more competitions like this one.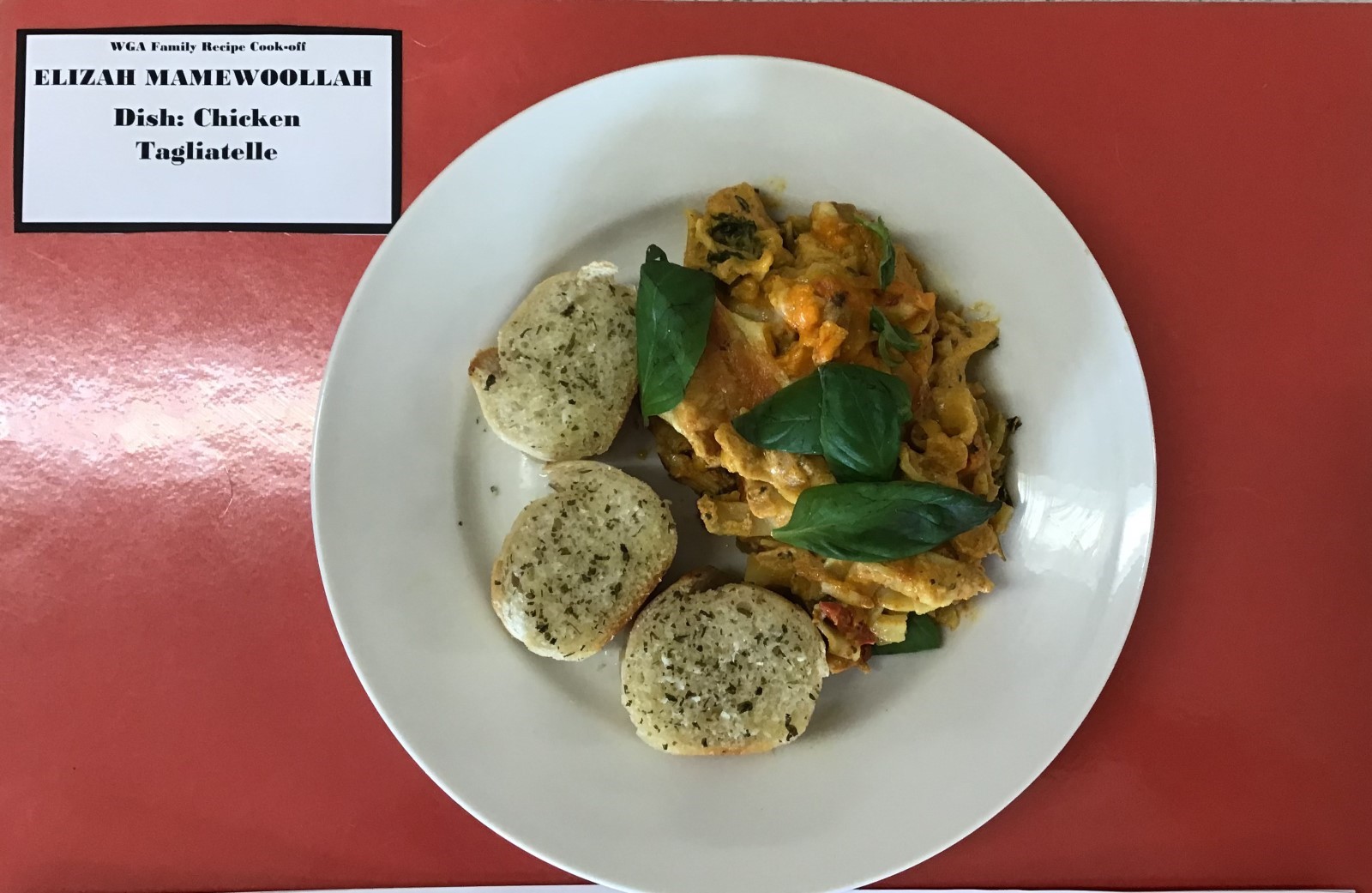 Hajia's Chicken, Rice and Curry
This competition was a stressful but an amazing experience. We all had fun and it was an amazing opportunity for us - we had a chance to express our cultural food. My favourite part was getting to taste each other's dishes and watching the judges taste our dish, but it was a little nerve racking. I would strongly encourage you to participate next year and I would 100% do it again!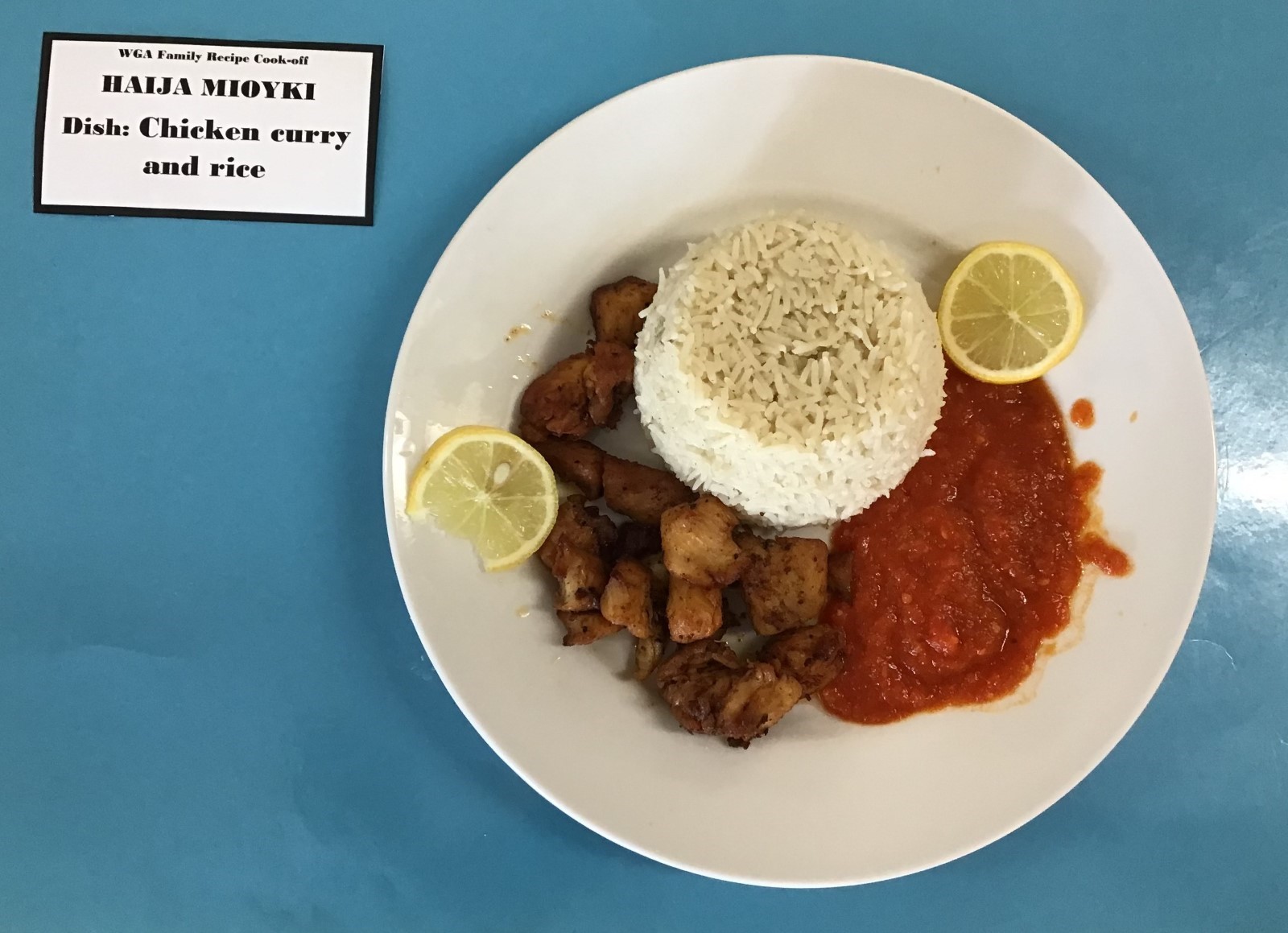 Rodo's Samosas
My experience in the cook off was great fun.
It was great fun cooking my favourite food and I really enjoyed making it.
It was a wonderful first-hand experience for me to be able to cook my own food in the food technology room.
I really enjoyed eating my samosas. 
Well done to all our participants - we enjoyed the food you made!
Each winner will receive a £10 Love to Shop voucher.
Mrs Rahman
Food Technology
WGA Logo Competition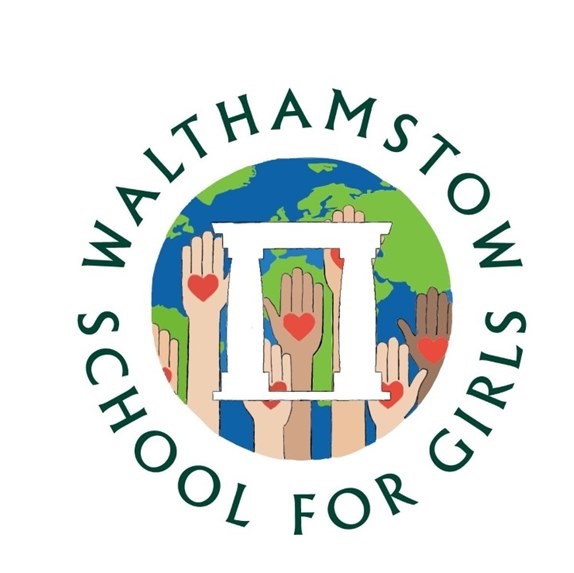 WGA Logo Competition
Thank you to everyone who submitted logo entries to our logo competition which WGA staff and student members had the opportunity to vote for.
I am pleased to announce that the winning logo was created by Faye 9C. 
Congratulations Faye and thank you for your wonderful entry which will now be displayed on all of our WGA correspondence
Ms. Shafiq
ICT Faculty/WGA Lead
WSfG Global Calendar Notable Dates for December
Global Calendar Notable Dates for December
Ms Schaber is looking for volunteers to create and deliver an assembly to all year groups in the last week of term. The focus of the assembly will be about Christmas celebrations around the world.
https://www.eventbrite.com/e/manifesto-with-bernardine-evaristo-tickets-169848695019
Book Club - Book of the Month: 'Never Let Me Go' by Kazuo Ishiguro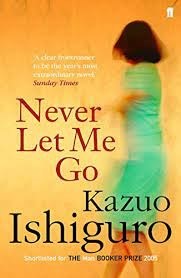 WSfG Global Alliance (WGA) Opportunity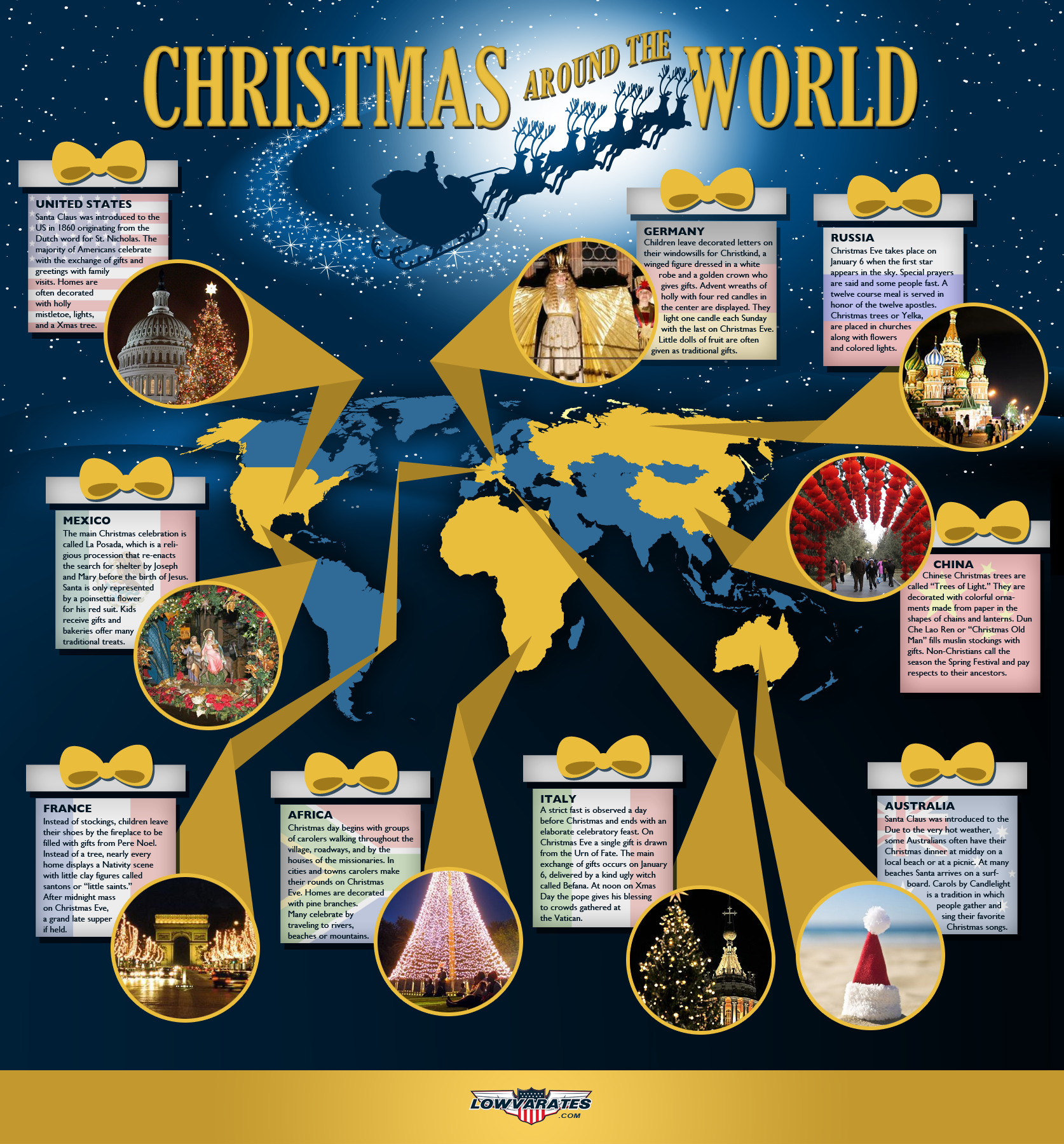 Christmas Celebrations Around the World
If you're already part of the WGA, or would like to get more involved, this is the opportunity for you!
Ms Schaber is looking for volunteers to create and deliver an assembly to all year groups in the last week of term. The focus of the assembly will be about Christmas celebrations around the world. You could focus on your own culture or a culture you're interested in finding out more about. And of course we're not just talking about Christmas, but celebrations from any culture which take place at this time of year! You do not need to be part of the WGA to participate. Anyone who is interested in helping create and deliver this assembly should see Ms Schaber in the English Office (G12) during break or lunch to register your interest. Deadline to register your interest is Friday, 19th November. Thank you to the WGA for supporting this assembly!
WSfG Global Alliance Logo Competition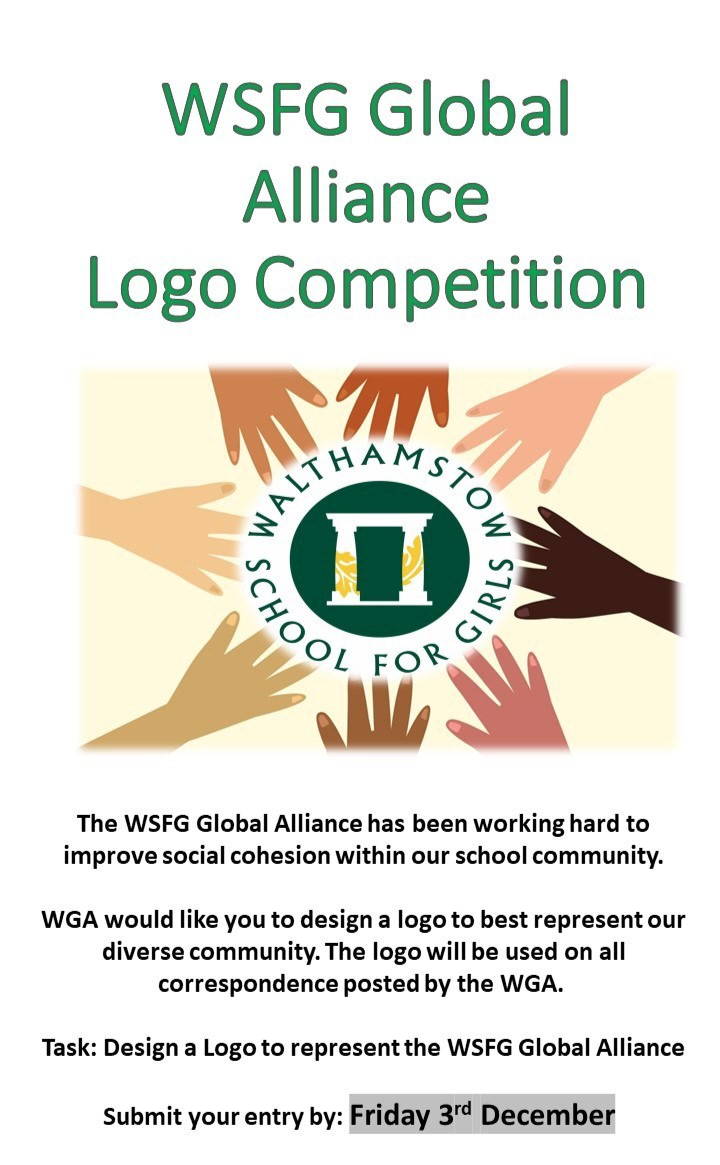 Please send entries to info@wsfg.waltham.sch.uk - Please mark for the attention of Ms Shafiq