United World Colleges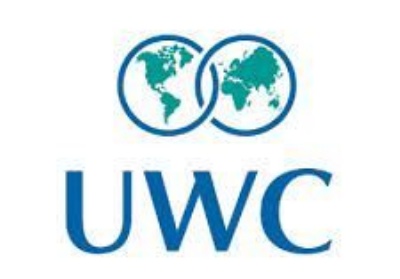 Ex-students introduce Year 9s to a new way of studying after WSFG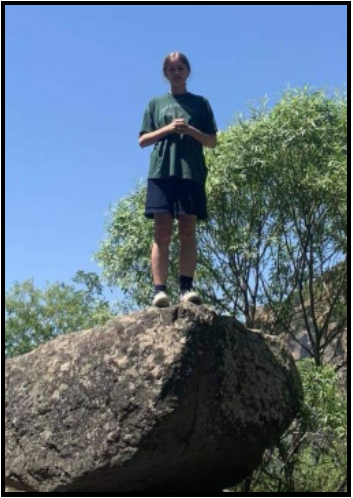 On 23rd June, two former WSfG students, Florence and Izzy, returned to give an inspiring talk to a group of 30 students from Year 9.
Since leaving WSfG last summer, instead of going to a Sixth Form College to study A levels, they were both successful in their application to United World Colleges (UWC) to study for the baccalaureate. Florence has been studying in Armenia, and Izzy, in Costa Rica. Florence also brought her Canadian friend, Suki, to speak too.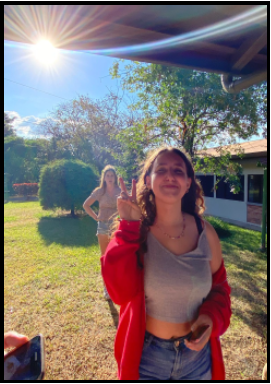 One of the things that the girls spoke about was how they have made friends from all over the world and how they feel they have learnt more in the last year than in the rest of their lives up to this point.
Their talk included lots of information about how to apply, fundraising, scholarships, photos and video footage of their time abroad and finished with a Q & A session.
Here is some feedback from some of the Year 9 participants:
After having attended the speech by two former students and their friend, I feel like the UWC international baccalaureate is a massive opportunity for anyone wishing to study aboard. Not only does it give students a better intercultural understanding and respect for foreign cultures, but it also lets them be more independent and take control of their own lives. I also feel that due to it offering more than four qualifications it will appeal to more students and I would love to apply for it in the future.
Elvin 9C

I signed up for the talk not really knowing much about UWC or what a baccalaureate is but being interested in an alternative to A levels. During the talk they told us about all the aspects of life at a UWC college and they really made it feel accessible to everyone no matter circumstances. I learnt so much, and now it is something I am really considering that I never would have even heard about if it was not for them.
Cleo 9F

I enjoyed the talk, I thought that it was interesting seeing the different point of views the girls had. Two of them studied in Armenia and the other in Costa Rica, two quite different places and yet there were some similarities in their education systems. I think it was inspiring the way the talked about how their school motivated them to learn and how it wasn't really demanding in the sense that you had creative freedom. Overall, I think that the talk has taught me a lot about what it's like to go to college and study internationally.
Ivelina 9S

This was a very different experience to any sort of college presentation I've ever seen- it was something I had never seen or taken into consideration when thinking about college options. It really showed that education is so flexible and depends on the person and their needs, what they're looking to study and most importantly you get to see what life is like learning all around the world. You learn about different cultures, languages and many different places and sceneries. It also is a very student- oriented course that focuses not only on the students' family's ability to pay for the course, being flexible with payment but also there's so many different subjects and opportunities that come along with this course. There is a large support system in place to help students as much as they can and their goal is to make education more widespread, and to learn about the world while of course, achieving the baccalaureate over your 2-year course. This is definitely an amazing opportunity and I encourage others who haven't already, to interest themselves in it.
Teo 9F

I thought it was very good and informative and I would definitely consider doing it for the future. I am very lucky to have been able to go and I thought it was very entertaining and interesting.
Sylvia 9W
Many thanks to Florence, Izzy and Suki for preparing their inspiring talk.
For more information about the organization and for details on how to apply, here is the link UWC (United World Colleges) is a global education movement that makes education a force to unite people, nations and cultures for peace and a sustainable future.
Florence and Izzy will be returning in July to talk to Year 10 students.
Ms Robinson
Challenge Coordinator